If you've ever bought a pair of Allen Edmonds, you probably know about their shoe repair (i.e. recrafting) program. It's a proud selling point for their company. "You could own these shoes for 10 years," the sales people say, and they're not exaggerating. With occasional wear, a decade of wear could easily be achieved. Get the shoes refurbished and they might last even longer.
I wanted to know more about their recrafting process, so I chose to send in these Allen Edmonds Park Ave shoes. I liked the rich red/brown patina these shoes had developed, so I thought they were worth saving. I was also just curious to see how they might look after a refurbish.
On the Allen Edmonds website and brochures, the recrafting before/after photos look dramatic. So my expectations were high.
For a total cost of $125, they resoled the shoe, replaced the heels and cork beneath the insoles, refinished the upper, and gave me new laces. They also reformed the shoe on its original last – something your cobbler (probably) cannot do.
The process was incredibly simple. You just download a form, print a paid UPS shipping label, stick your shoes in a box, and then ship them to Allen Edmonds. It only took a few weeks to get them back.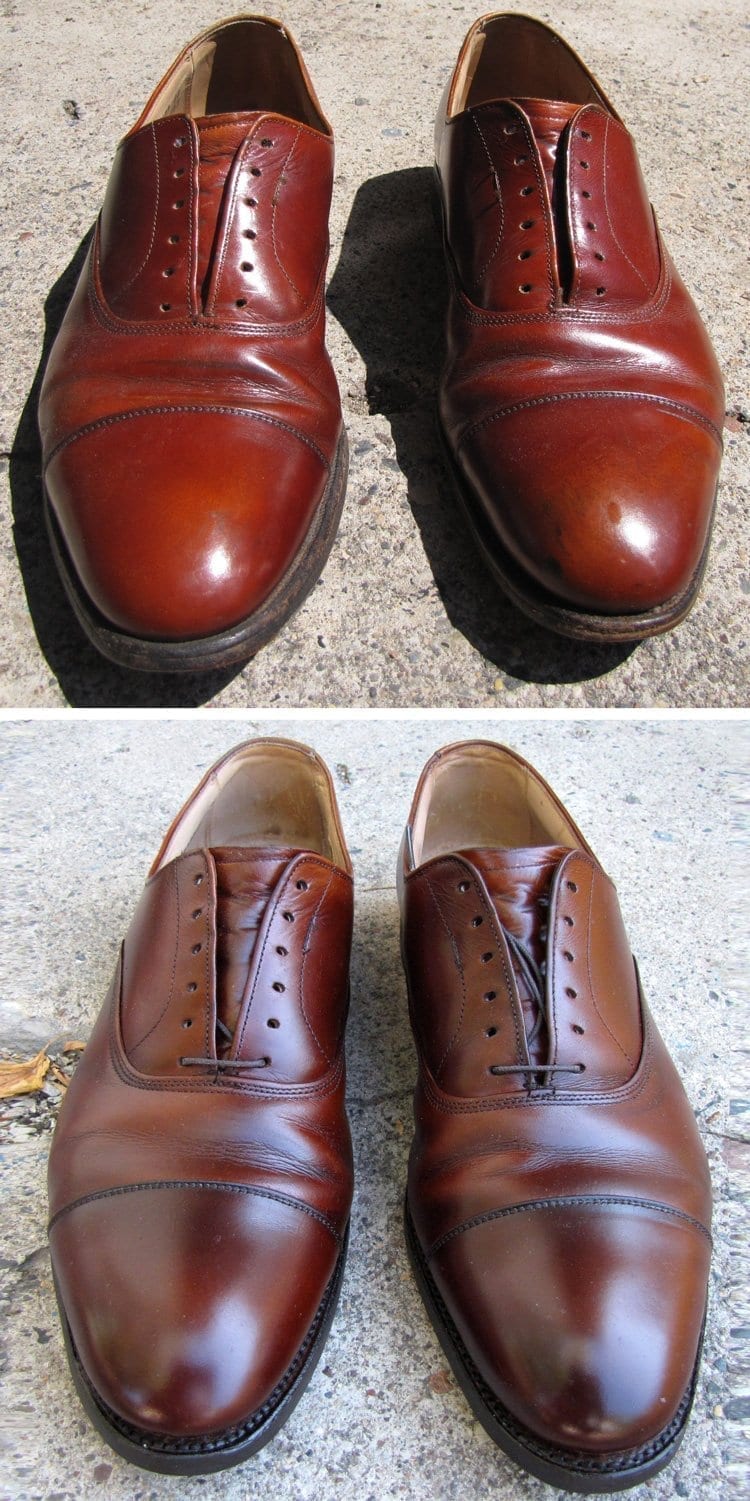 More Reviews: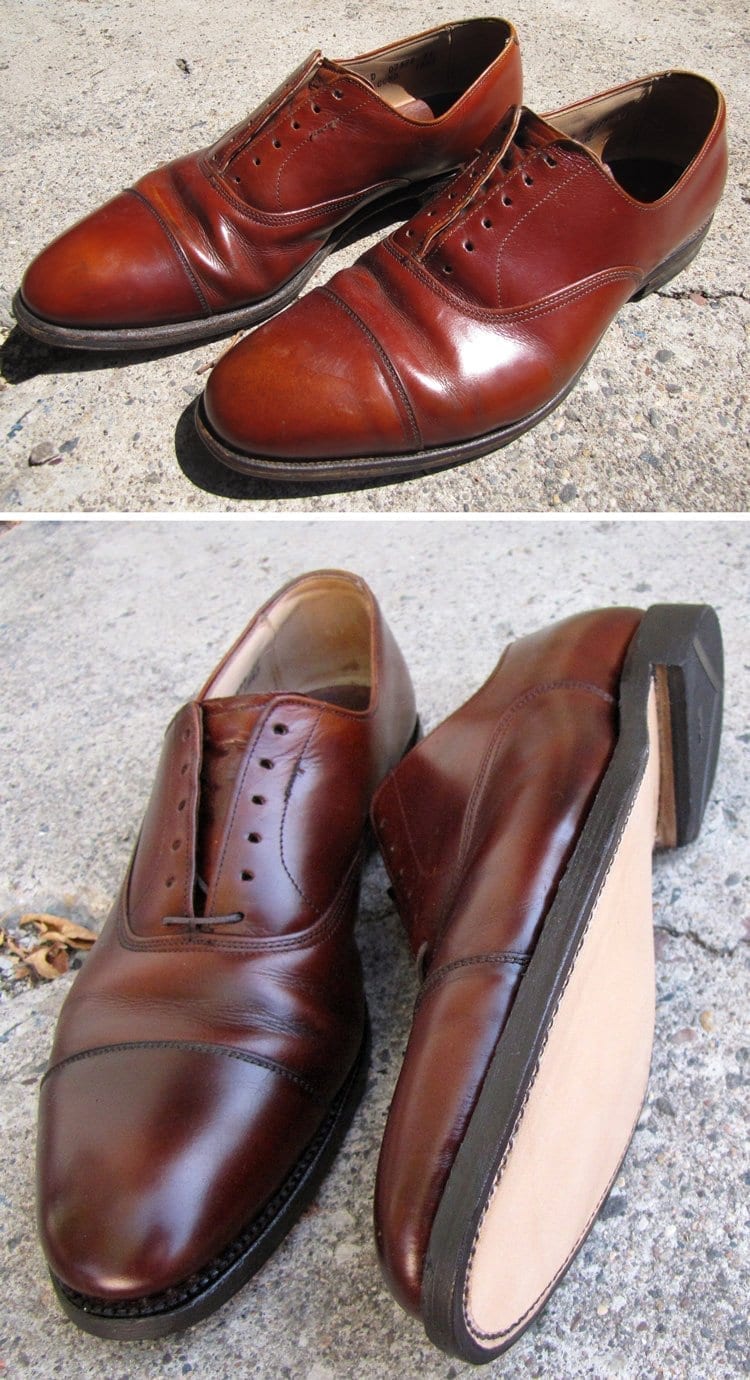 Is Allen Edmonds Recrafting Worth the Cost?
To sum up this review, I'm satisfied and happy with the results. The shoes are nicely revived and should be in the rotation a few more years. Clearly these are still well-used shoes. As you can see in the photos, the toe area still has some heavier creasing and the eyelets have noticeable stretching. But overall, they look good and I actually prefer to wear something with character over a shoe that was purchased yesterday.
Would I do recrafting again? Yes and no. In most cases, I would not recraft a basic pair of dress shoes like the Park Ave. When you can buy excellent pre-owned dress shoes or factory seconds for a comparable price, then a refurbish doesn't make much sense.
However, I would recommend the service for more expensive shoes, or rare discontinued models. If you have some older shell cordovan loafers, those could be a good candidate for repair. Also, if you're just a fan of AE and sitting on a well worn pair of classic shoes, then maybe you want to do recrafting. A few years back, our store had some unusual saddle shoes made from boar hide. That's a shoe you may want to preserve (assuming that Allen Edmonds would work on them, as they don't accept every model for repair.)
Have you done recrafting? Share your results with us. Send us some photos and we'll add them here.
---