Finding the Best Menswear in Minneapolis, St. Paul
The Twin Cities is not known for fashion. People tend to dress down, staying warm instead of fashionable. Perhaps this makes sense in a state boasting a record low of –60°F.
Nonetheless, some excellent men's shops, boutiques and luxury retailers call the Twin Cities home. Here they are in no particular order.
1. Hubert White, Minneapolis

747 Nicollet Mall (IDS Center)
Nearby: The Local, Brit's Pub
Hubert White is one of the oldest men's shops in Minneapolis, dating back to 1916. While other shops like Nate's clothing didn't stand the test of time, Hubert is still going strong and was even remodeled this year.
With such a prominent window display in the IDS tower, downtown patrons know exactly where to go for high end suiting by Zegna or Canali.
They also stock high end brands like Alden, Santoni, Luciano Barbera, Zegna, Samuelsohn, Incotex and more of the world's best menswear labels.
2. Heimie's Haberdashery

400 Saint Peter St, St. Paul MN
Nearby: The Science Museum of MN
Heimie's is the classic old-fashioned men's store, complete with a barber, tailor and shoe shine service. They offer a superior selection of luggage, tailored clothing, footwear, and accessories.
A few years ago, I bought one of their soft briefcases (i.e. messenger bags) for carrying my laptop. Today it still looks amazing, and continues to get more compliments than any accessory I own.
3. BlackBlue, St. Paul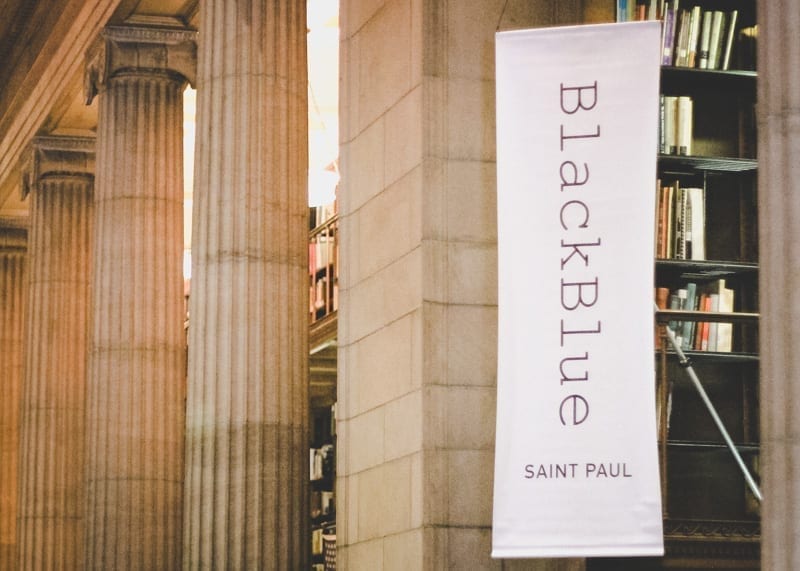 614 Selby Ave St. Paul MN
Nearby: Primp, W.A. Frost, the Happy Gnome
If you follow Internet menswear trends, you'll probably like BlackBlue in St. Paul. They're focused heavily on the workwear and Americana aesthetic, which is a smart choice in Minnesota. Men here like to look sharp, but not too fashionable and not too preppy.
Raleigh denim, Red Wings, Filson bags and all that low-key tough guy apparel is in stock. Quality is never lacking. I picked up some of their Apolis Chinos in 2010 and they're still looking good, despite three years of heavy wear. The staff at BlackBlue is always willing to help you locate your size or share their knowledge of American-made menswear.
4. J. Novachis

3930 W 50th St. Edina
Nearby: Edina Cinema
Update: this shop has relocated to Excelsior, MN
John Novachis wants you to add some color to your 2013 wardrobe. His shop, located at 50th and France, can certainly help you accomplish that.
I'd visit this place on a regular basis for the sole purpose of learning about their lesser known designers and styles. Over the years, J. has differentiated the selection to become less like a department store and more like a men's boutique.
The proprietor is more than happy to share his philosophy of style and how that applies to the finer details of the store's beautiful and varied inventory. You'll  find high end labels like Boglioli, Robert Graham, Donald Pliner and Italo Ferretti in stock.
5. Bellesons, Edina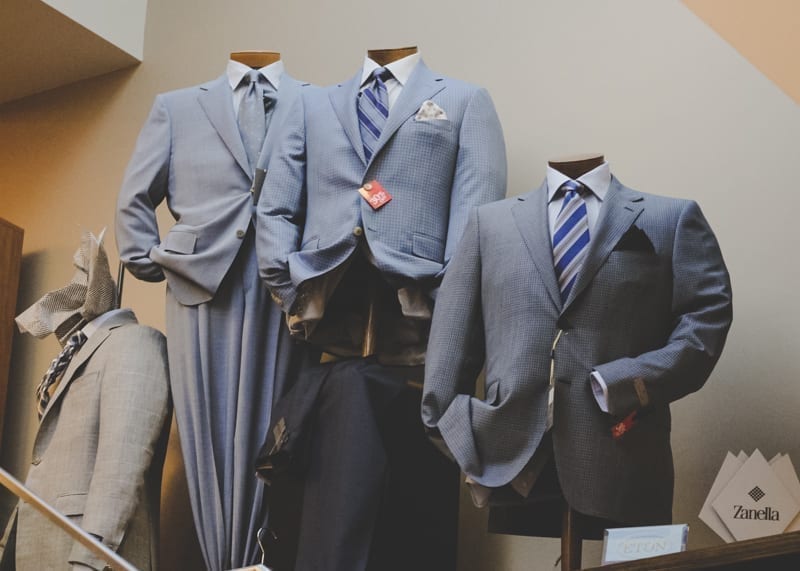 3922 W 50th St. Edina
Nearby: Women's boutiques.
Bellesons has been selling traditional and high end men's clothing since 1948. Wes Belleson, the shop's founder, was the son of a local grocer. When the time came for him to open his own business, he chose to sell men's clothing.
While ownership has changed since the 40s, customer service at Bellesons remains true to the shop's roots. The selection has been updated with more sportswear and casual offerings, keeping them in tune with today's menswear.
Visit them at 50th and France to shop for Allen Edmonds, Corneliani, Canali, Jack Victor, Nat Nast, and Gitman Bros Vintage. The staff are laid-back, friendly, and willing to shoot the breeze with you on basically any topic.
6. martinpatrick3, Minneapolis
212 Third Ave North
Nearby: Deja Vu
New men's boutiques are popping up in the North Loop area of Minneapolis, and martinpatrick3 is probably the flashiest shop of the bunch.
They offer a selection of men's clothing and accessories that you're unlikely to find anywhere else in the Twin Cities.
They go far beyond "Essentials for mankind," with an enormous treasure trove of luxury goods stocked inside. Brands include Moncler, Eidos Napoli, ISAIA, Red Wing, Rodd & Gunn, Eleventy, and lots more.