Being in the fashion business, I always notice what people are wearing. This happens constantly when traveling to foreign countries. And it's a fun part of the experience, because people dress in so many wonderfully different styles.
Upon arriving in scenic Cusco last week, I was surprised by the rainbow of colorful knit garments worn by both locals and fellow travelers.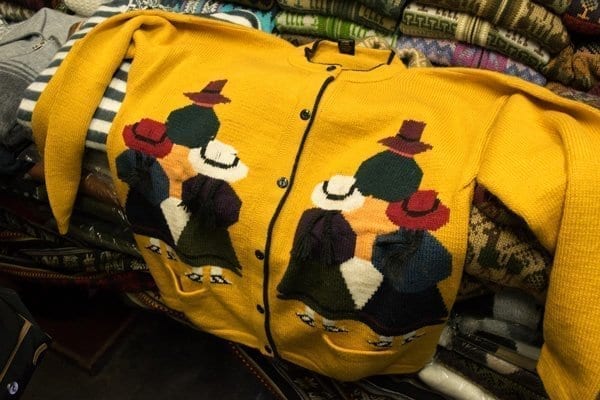 On day two in Cusco, I found myself wandering into an open market stacked wall-to-wall with colorful handmade sweaters, scarves, gloves, hats and blankets.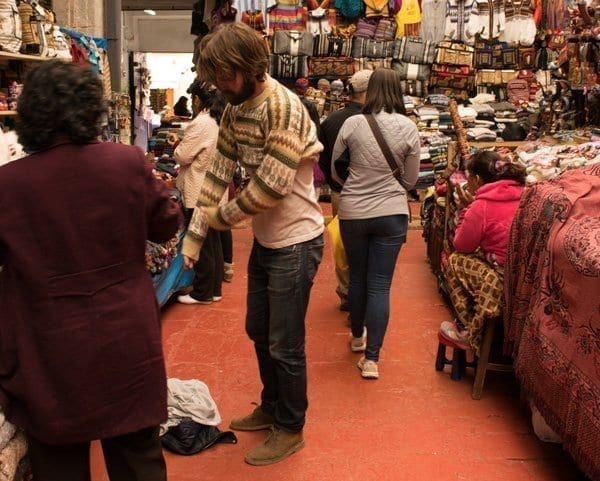 Many of these garments are locally woven with Alpaca wool. Knowing the price of good knitwear in the United States, I was happy to trade 30 Peruvian soles for one.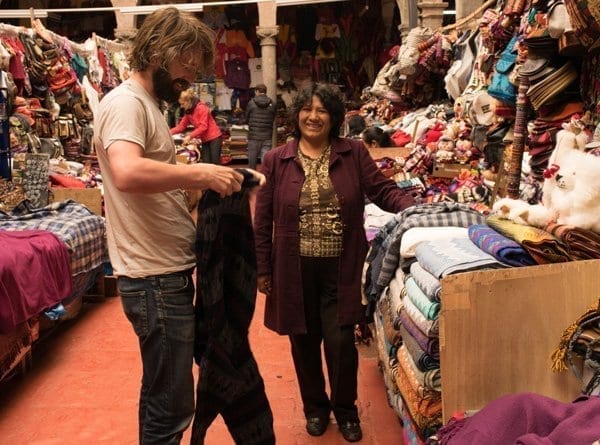 Buying more means you can bargain for a better price. I recommend shopping as a group, and buying multiple items from the best dealer you can find.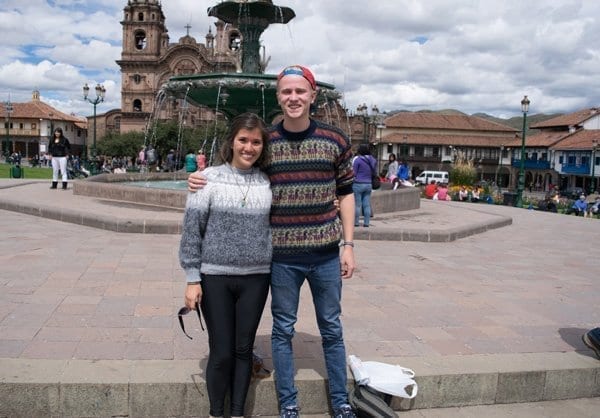 Before booking the trip to Machu Picchu or the Inca Trail, every traveler needs a sweater to handle the cooler mountain temperatures.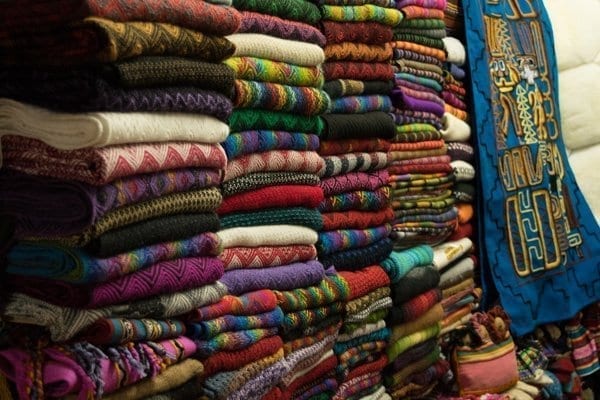 The city has knitwear at every price point, from luxurious Vicuna to the affordable flea market Alpaca knits. For bargains, check out the Centro Artesanal Market located at the intersection of Avenida El Sol and Tullumayo. This enormous barn is home to many small overstocked dealers who are eager to make a deal.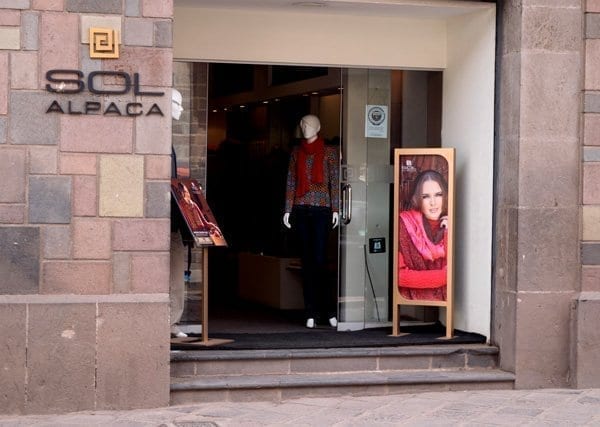 Like all the big cities in Peru, Cusco has boutiques selling fashionable alpaca knitwear. These high end shops primarily cater to tourists around the Plaza de Armas. Sol Alpaca, for example, is one you'll see throughout the country.
Center for Traditional Textiles
To shop for authentic woven garments made in the authentic Incan style, take a quick walk down Av El Sol to the Center for Traditional Textiles in Cusco.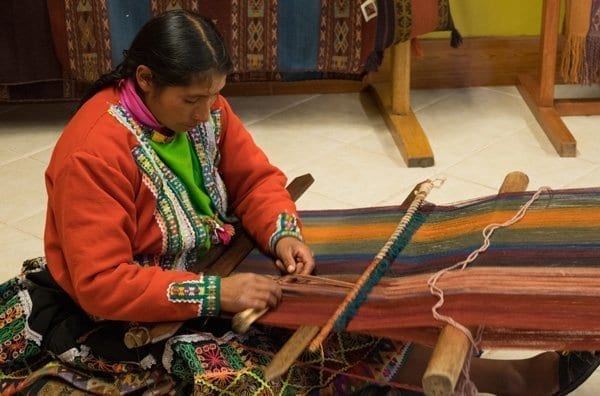 If you're lucky, you can watch a traditional weaving demonstration while shopping and learning more about this 2,000-year old craft.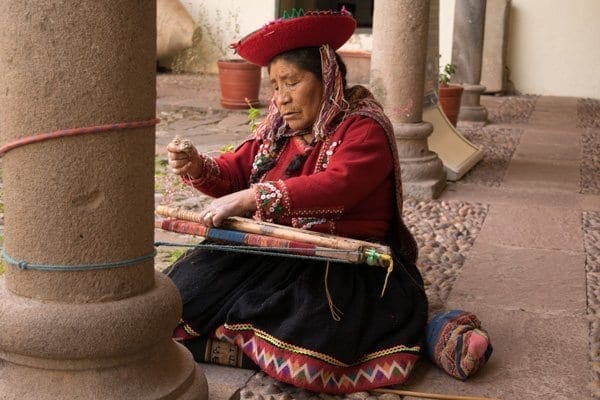 By selling these quality products, the center is preserving a craft that was nearly lost to globalization. Exporters aren't interested in these traditional styles; they demand simpler, trendier garments, which typically use synthetic fabrics and aniline dyes.
Products made here are one-of-a-kind. Watch the ladies work for a few minutes and you'll better understand the effort, time and skill required to make a single hat, shawl, table runner or potato sack.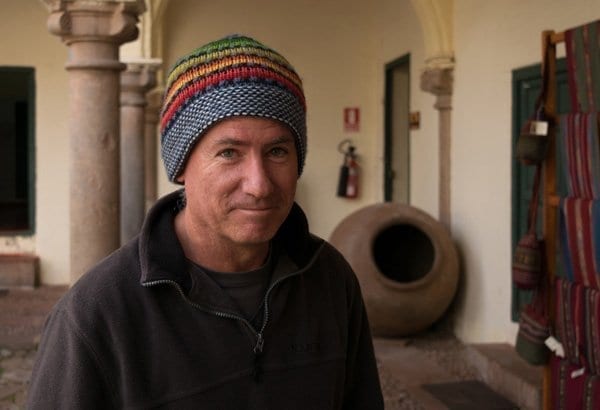 Australian tourist wearing a colorful woven hat.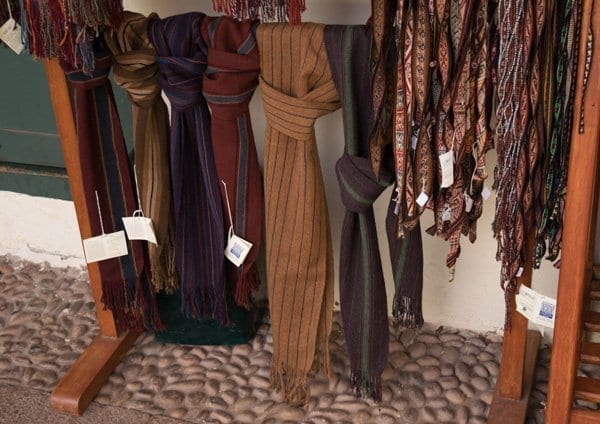 Products made in the traditional method, selling at the local history museum.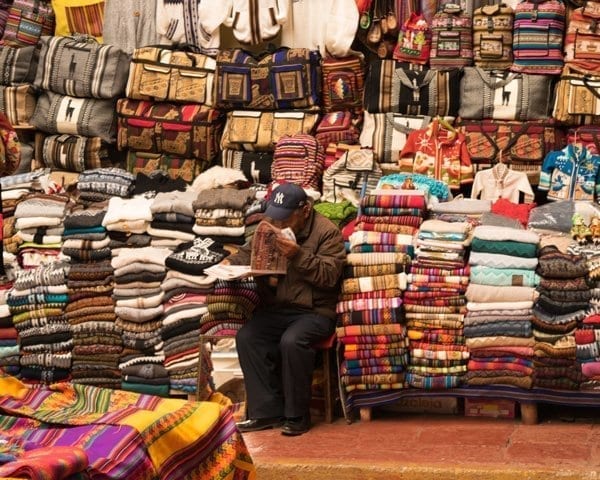 Yankees fan selling knits from an open market in central Cusco, Peru.
---