Who doesn't love a good beef roll? For a month now, I've been happily wearing Rancourt's "Beef Roll Penny Loafer" in Carolina brown CXL, purchased on sale from my friends at Hubert White in Minneapolis. I had high hopes for these loafers, because I thoroughly love my Rancourt Ranger Mocs.
Like any good penny loafer, these beef rolls offer maximum comfort. The Lactae Hevea sole is spongy like a crepe, and lightweight.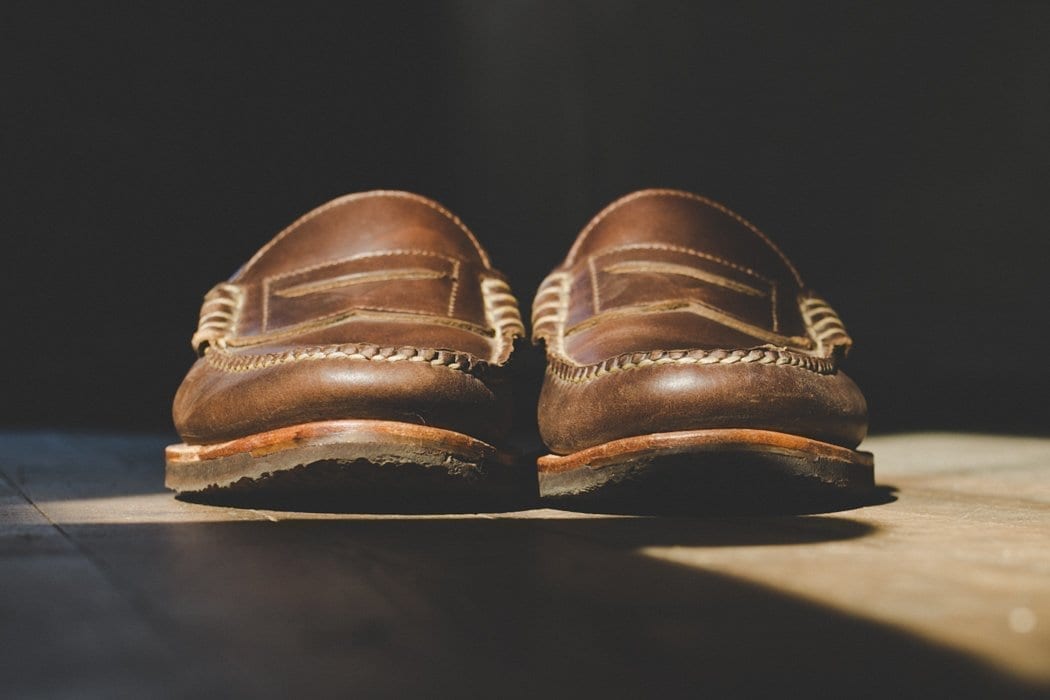 A factoid for you: these soles are not rubber, but a natural material made from the milk of the hevea tree. According to the sole manufacturer, they're a natural product with a sustainable manufacturing process. But if you prefer leather, the Beefroll Penny is also available with a leather outsole, and right now that appears to be the standard option if you order directly from Rancourt.
The Chromexcel leather upper stretches and changes rather quickly. So far, they've developed only a gentle waviness in the leather rather than any noticeable creases.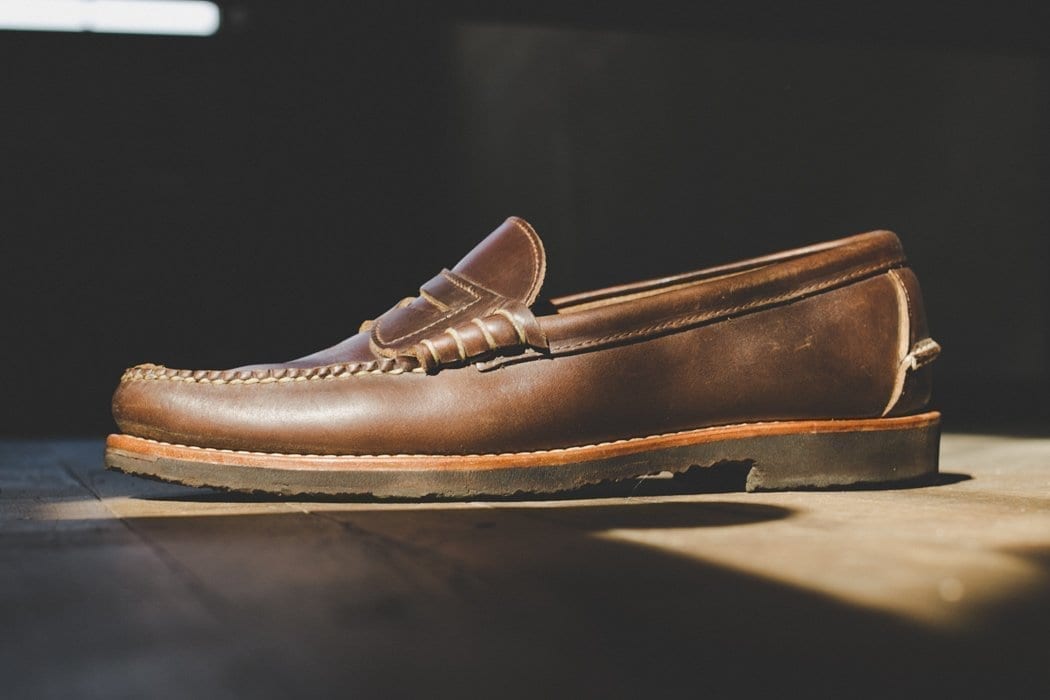 Fit is generous. Size down one half. If you typically wear an 11, you should probably buy a 10.5. I didn't size down, so I'm actually wearing my true size, and even though these loafers have a spacious fit, there's no heel slippage and I genuinely like the roomy feel, which is surprising.
They're unlined, with a natural leather midsole, which must be the ideal shoe for sockless Summer wear, because I cannot wear these shoes with socks. It feels wrong and looks wrong. Socks would complicate what should be the most easygoing Summertime look.
To sum up this review, I have to highly recommend these loafers. Right from the beginning, the experience of wearing these Rancourts has been like nostalgia or mild deja vu. I haven't had penny loafers in rotation for several years, and maybe I forgot exactly why I loved them so much. These beef rolls, luckily, brought me right back.
---