Proper Cloth is an online custom shirtmaker based in New York City. I think I first heard about the brand in 2010, not long after their company launched. A few years later, I placed my first shirt order.
I'm writing this review after my 7th shirt order, with normal wear and laundering to take into consideration for each shirt.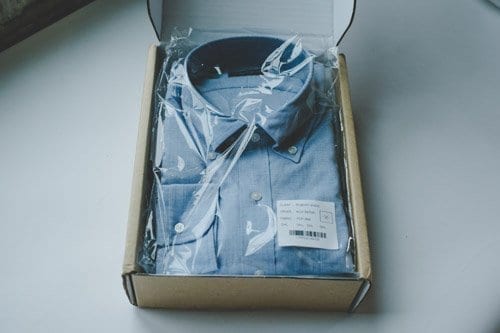 Compared to the average guy, I think I have more experience when it comes to made-to-measure shirts. I've ordered custom shirts from local tailors, bought a good number of Brooks Brothers MTM shirts, and even purchased a few while traveling in Asia.
Why do I buy made-to-measure? The short answer is…. because off the rack shirts don't accommodate a long torso and 33 in sleeve. I also just like a perfect fit. It's a bit addicting to hit the bullseye when it comes to fit, and then on top of that, be able to choose nearly every detail that goes into the garment. So with that said, here's my review of the Proper Cloth experience.
Fabric
Proper Cloth has a wide selection of fabrics. Rather than touching a giant book of fabric swatches, you're seeing them on a computer screen. It lacks the tactile, anticipatory experience you might enjoy in a tailor's shop, but works if you carefully read descriptions and have a basic understanding of fabric terms. If you want, you can also pre-order some of their fabric samples.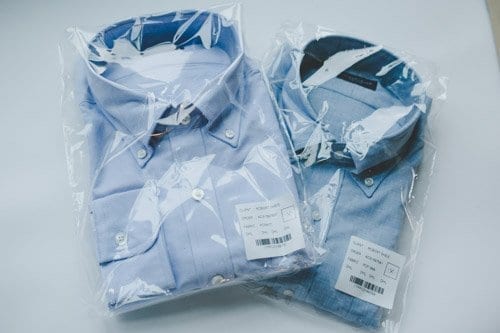 You're free to be creative with fabric. That's good, but it also means you're free to order some hideous custom creation that will never see the light of day.
Combinations that look good on screen, may in fact, turn out to be less wearable than expected. Stick to classics like a light colored oxford and you can't go wrong at Proper Cloth.
Fit & Style
Their fit has been fantastic. But getting the fit right is highly dependent on you, the customer. When ordering, you can enter measurements from a shirt you own or take body measurements.
I measured my favorite dress shirts (other mtm shirts designed by a tailor) and had those dimensions to reference when ordering.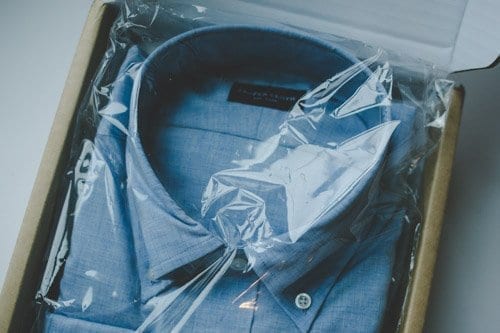 If you're new to custom, I think you're more likely to make a mistake during this part of the process. Also, if you enter measurements from a shirt that just fits OK (not excellent), then you would miss out on the chance to get a superior fit, which is the reason you buy custom shirts in the first place.
Style is another area where you could pass or fail. I've been ordering oxford shirts with their "Ivy" style button down collar and they look great. Still, I think my old Brooks Brothers shirts are more stylish, but I can't pinpoint exactly why. Maybe it's the old trademark Brooks shirring at the cuffs, or the always perfect button down collar.
Service
Let's be honest: an online shirtmaker is intended to minimize the traditional service element. No tailor is present to measure you. No sales associate will share his personal opinions on fabric quality or coach you during the process. In this case, that's ok with me, as long as it means I can buy my shirts at $85 instead of $185.
Good service (in this category) comes down to clear communication, fast and reliable shipping, easy returns and good tech. And I think they get high marks in these areas. The website works well, their communication systems are excellent, and shipping is fast. My last order showed up in just 2 weeks (that's fast for a custom shirt).
Value
As mentioned before, the basic fabrics starting around $85 (at the time of this writing) are a bargain and roughly half of what you'd pay from a mainstream maker. They're worth every penny. If you continue shopping with Proper Cloth, they give you discounts for writing reviews of your previous order.
Quality
Quality varies depending on fabric, like any shirtmaker. I've never noticed a defect, and the only shirt that failed to last was a delicate Canclini cotton flannel. All the shirts are made in Malaysia.
To sum up the review, I'll continue buying from Proper Cloth.  They won't be my only source for custom shirts, but surely one of my new favorites.
---