Few US labels get fashion fanboys' blood racing like RRL, Ralph Lauren's line of rugged Americana-inspired looks. Named after Ralph and Ricky Lauren's sprawling "Double RL" ranch in the shadow of Colorado's San Juan Mountains, RRL has true American West credentials.
The Double RL line takes in everything from pioneer-style workwear through to military-inspired classics and postwar Pacific designs. But where the brand really excels is in the production of high quality jeans, using top quality denim – of which we just so happen to have received a substantial consignment.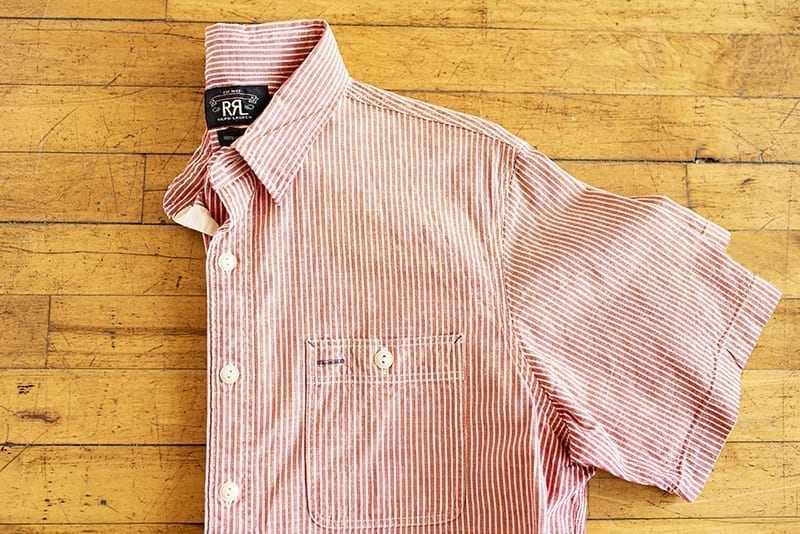 Although some more recent RRL products are made in China, the bulk of our new arrivals were either made in Japan from the finest Japanese denim, or manufactured in the US using the same premium quality Japanese selvedge.
While the first true denim fabric may have hailed from France, jeans as we know them today – riveted denim workwear – find their origins in the United States. Indeed, are pretty much synonymous with America.
Yet, over the years, the ever increasing quest for automation and efficiency in the name of profit has meant that production of denim fabric in the US has shifted to bigger and faster machines. Although this may sound like a good idea in theory, in practice it meant that the fabric rolling off the looms was no longer "self-edging" (i.e. selvedge) and became much more regular – and less characteristic in the process.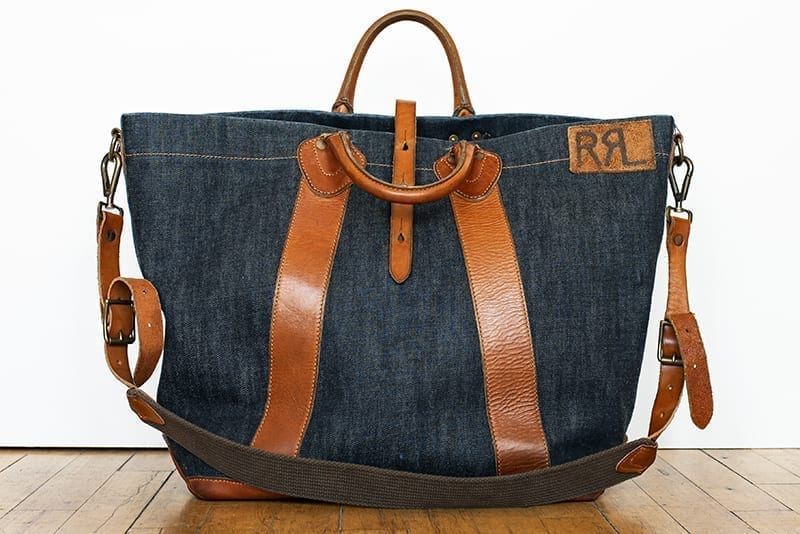 Not only that, but the traditional indigo plant dye was ditched for a cheaper synthetic replacement, and consumers came to expect their jeans to be pre-aged by chemical means. In short, mass produced American denim lost a lot of precisely those qualities that make selvedge denim so attractive to real connoisseurs.
And there are few connoisseurs of denim like the Japanese. This is because the Japanese rarely do things by halves: if it's worth doing, it's worth doing exceedingly well.
Denim production is no exception. And while the stories about Japanese mills having bought up disused American looms in the '70s may be largely untrue (they have their own vintage machines to work with), Japanese manufacturers have nonetheless learned well from the American denim-making tradition. Not only that, but they've combined this knowledge with a history of homegrown Japanese fabric dyeing techniques and expertise to produce a product that is almost unrivaled in quality today.
In actual fact, since the Cone Mills plant in North Carolina finally shut it's doors at the end of last year, there's currently no industrial-scale producer of selvedge denim left on US soil. And not all that many making the non-selvedge variety for that matter either.
Hopefully some of the old Cone Mills looms will find their way into new enterprises sooner or later, and something of the tradition of US selvedge denim manufacturing may be revived. Until that time though, Japanese denim is pretty much in a league of its own.
While raw selvedge denim is in large part prized for the manner in which it wears in over time – becoming highly characteristic and unique with age – the downside is that when it's new it's often stiff as an old board. For this reason lightly-used denim offers the best of both worlds: someone else has done the hard work of wearing the garment through the rigid and uncomfortable stage, yet it hasn't been so heavily worn as to have fully adapted to the previous owner's body. Leaving plenty of opportunity for you to make the item fully your own!
---