The Levi's Made and Crafted "Tack Slim" jean offers a tapered fit with classic yet understated trademark detailing.
I wanted a versatile pair of slim jeans that I could wear with a button down shirt sometimes. With their mid rise at 11 inches, the Tack Slim fits the bill. It's a high enough rise to tuck in a shirt, and slim enough to wear with a tailored sport jacket.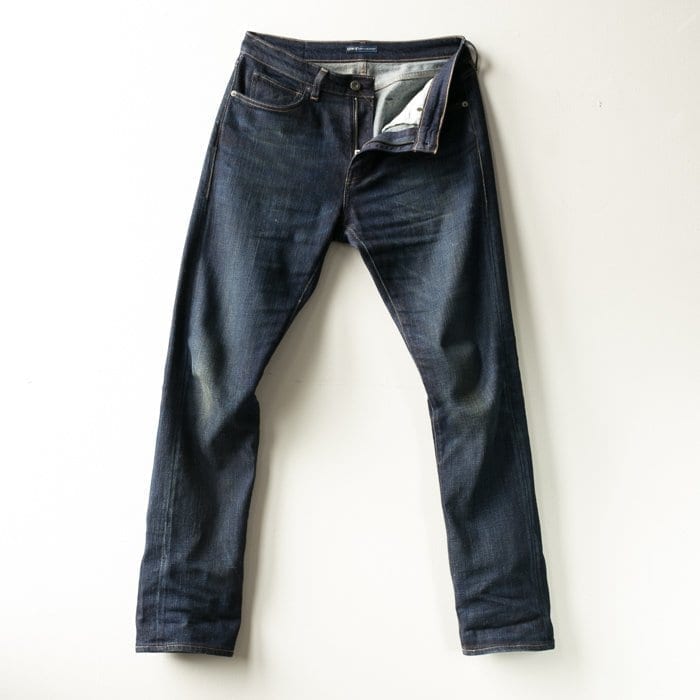 On this particular pair, the back pocket has a stylish muted stitching in the classic Levi's "Arcuate" shape. The stitching is actually inside the pocket, rather than decorating the outside like traditional Levi's Jeans.
Sizing seems accurate, just size down like you typically do with denim. The fit is slim and not skinny, with a 15″ leg opening on my size 31 jeans. With their mid rise, you need to wear them at your natural waist or the look is very unflattering.
With Levi's, you usually have a wide selection of denim for each model, and the Tack Slim is no exception. You can buy it in rigid selvedge, heavyweight stretch denim or non-stretch denim imported from Japan.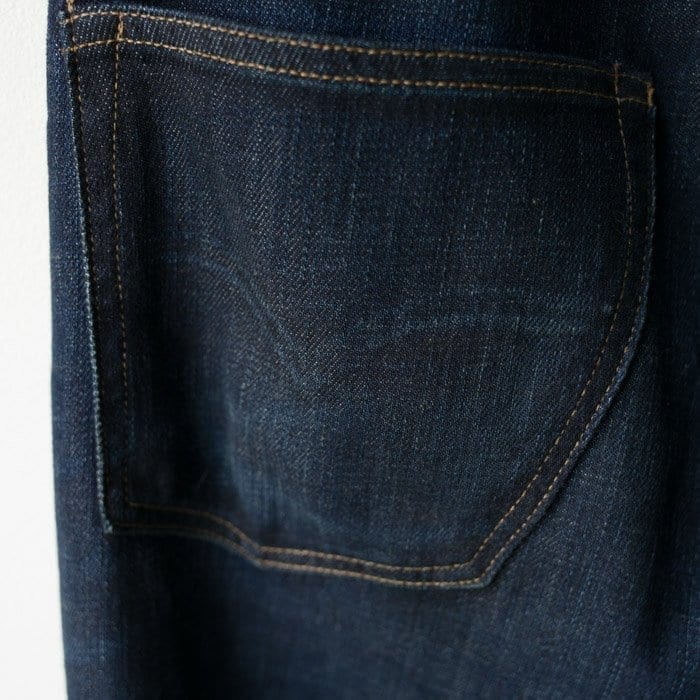 I bought something called the "Propaganda" wash in 76 percent cotton / 23 percent viscose in a versatile dark blue denim. This blend is soft, like approaching sweatpants soft. Being accustomed to raw denim or 100 percent cotton denim, I am not a fan of this fabric blend. If I were to buy another pair, I'd probably choose a jean with more cotton and less stretchy plastic. The denim is not quite as elasticated as a pair you might find at PAIGE, but it's prone to some looseness after a few wears that doesn't ring true to the expected Levi's Jean experience.
Overall, I think the Tack Slim jean is a good buy, especially if you need some jeans to dress up-or-down with ease. While other jeans have come and gone from my rotation, these are still here and going on 4 years of wear. The fit is still decent. No holes.
P.S. I am by no means a denim expert, or jean snob of any kind. I wear common brands like AG, Naked & Famous, and Citizens of Humanity.
---