Cutler & Gross has been on my shopping radar since watching Kingsman on a flight from San Diego to Minneapolis. The company supplied much of the eyewear for the cast, putting the finishing touch on the film's exaggerated dapper style.
The following month, I found myself constantly browsing the C&G website and searching for the perfect frame, which led me to the local stockist Owl Optical.
I prefer bold looks when it comes to eyewear, and that's why I like thick frames from Cutler & Gross. On days when I need glasses, I like to channel the style of Buddy Holly or Yves Saint Laurent – men who wore their spectacles as a signature look.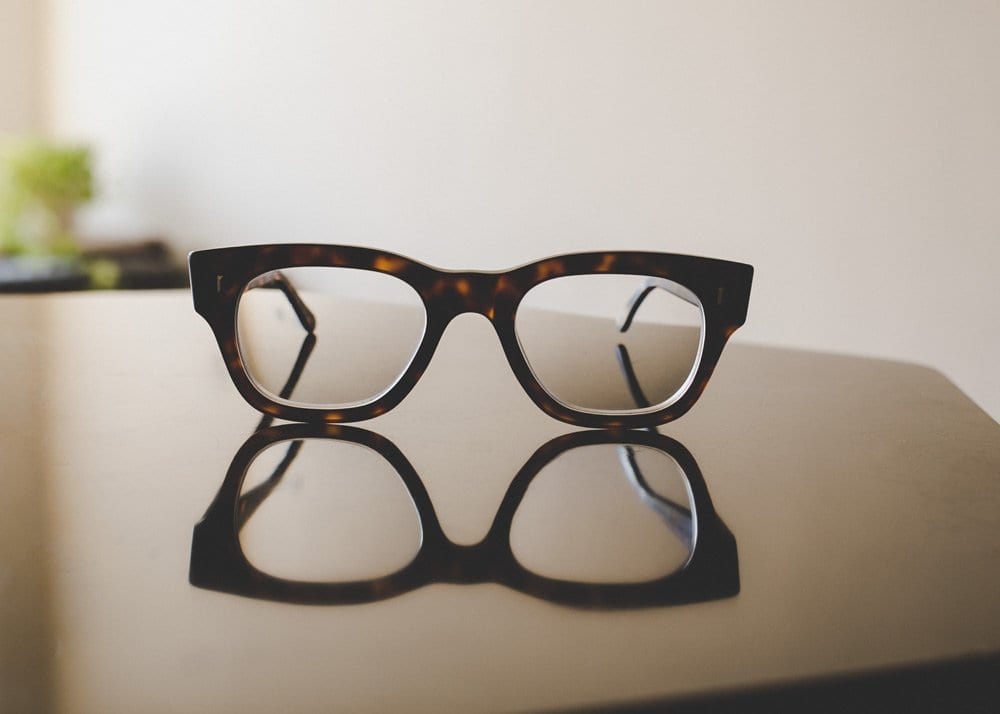 After testing a few models, I landed on the C&G 0772 in a smooth matte brown turtle and the 0425 in glossy black. The 0772 Turtle would be my Rx glasses. We got a perfect fit in store. They're wide enough for my larger cranium, while remaining proportional. They hug the temples just tightly enough. It's much easier to get a fit like this in store, with a specialist.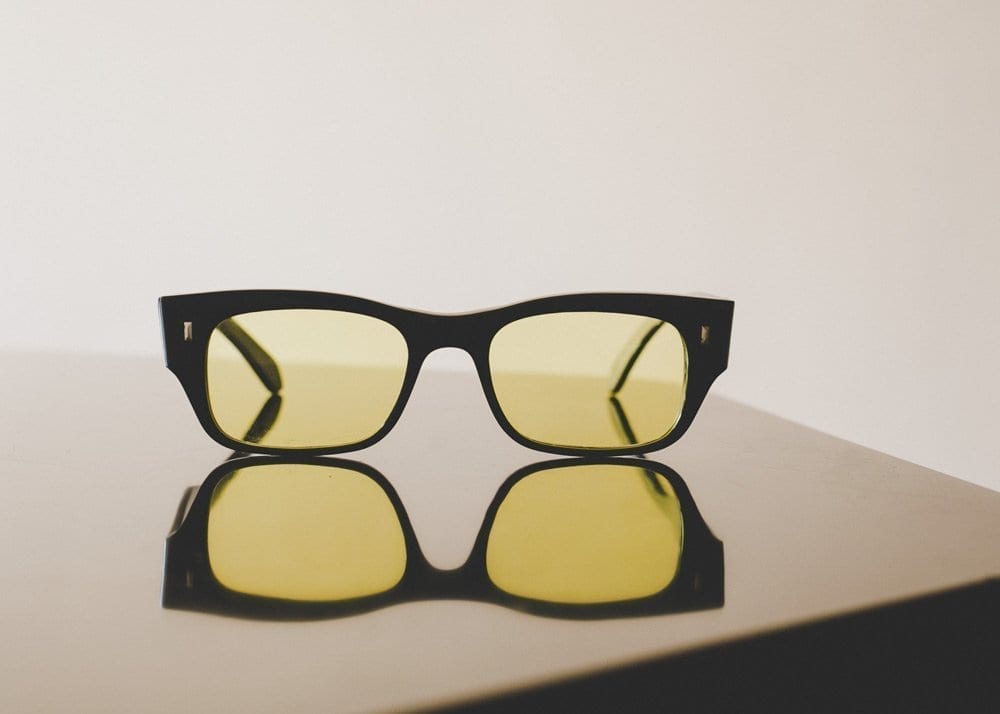 The 0425 model is slightly wider and doesn't fit me quite as well, but I absolutely love the style. In thick glossy black acetate with a sculpted shape, they've got the look of luxury without any tacky logos.
While C&G is a British brand, their frames are crafted in Italy. While many of their frames are outlandish, avante garde styles, these models have a more understated elegance. It comes from a combination of the fine details, such as their perfect finish, or the the tight tolerances within each piece.
With high end frames, I couldn't skimp on the lenses either. With the Rx frames, I chose the digital free form lenses, which adds about $300 to the price. Along with that sticker shock, came the shock of actually seeing through these lenses for the first time. I felt drunk on clarity, like shooting laser beams from the eyes. Fortunately, after about 6 hours of wear, my vision had adjusted just fine.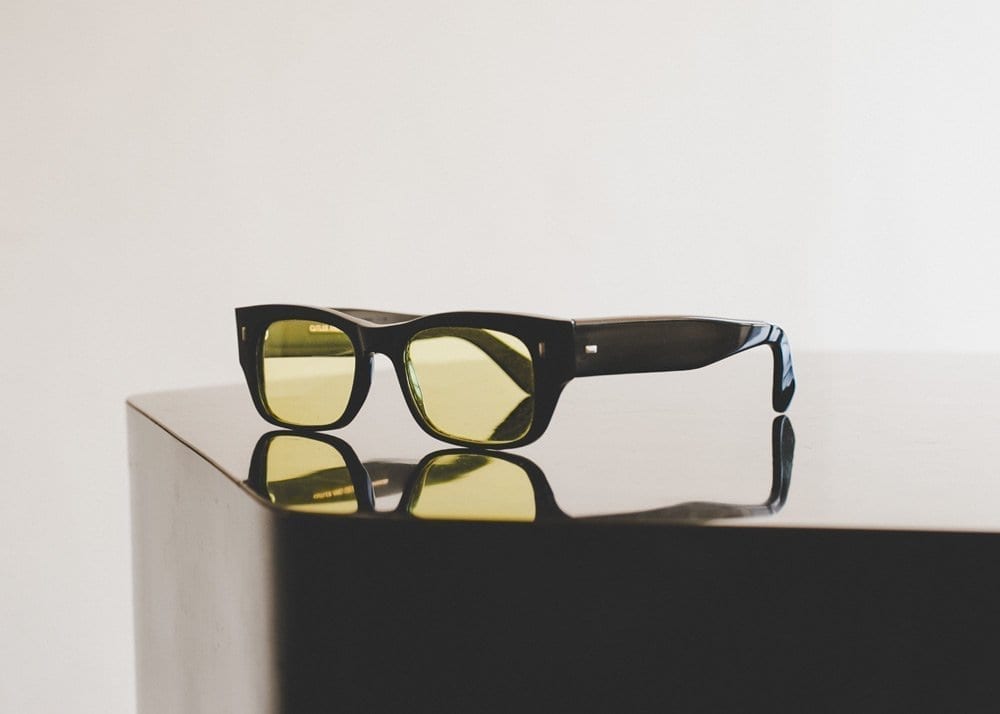 The lenses in my 0425 are unusual yellow that actually makes vision brighter. They are in fact sunglasses, but I can't reach for them on a sunny day. When the gloomy gray of Winter sets in, these "shades" are the ideal accessory.
After 3 months, I'm still really happy with both pieces. And at some point in the not too distant future, I'll be adding a few more C&G opticals to my expanding collection.
---