Prada, Gucci, Isaia, Corneliani, Brioni. All very well known. All very expensive.
Sometimes a fashion item is expensive because it cost a lot of money to produce. Other times it's expensive because that's what the brand can get away with charging, regardless of the actual product quality. And naturally, less well-known brands can't get away with charging the same kind of mark-ups as the better known ones. Even if the quality is every bit as good.
For every world-famous Italian men's tailoring house there will be scores of other relatively unknown ones. Some are unknown with good reason. Meanwhile others produce excellent products and yet have been criminally underrated or overlooked for years. Others still are on the verge of blowing up.
Here we round up ten of the most interesting but lesser-known Italian suit brands available right now, either on the new or secondhand market.
MaCo
In the late 1950s, Italy's postwar economic and cultural boom was in full swing. Tailor Rafaele Caruso saw a gap in the market and decided to export his sartorial talents from his native Naples to the more affluent Emilia-Romagna region in the north of Italy. What started out as just a tiny tailoring business run alongside his future wife and sister-in-law, quickly became an enormously successful menswear company employing many hundreds of people.
While the name Caruso may not be familiar to the average man in the street, many of these same men will nonetheless be wearing clothes that Caruso's firm made. This is because the company he set up, Fabbrica Sartoriale Italiana, is one of the most important manufacturers of high-end mens suits and tailoring in the world, making clothes that are sold under a variety of extremely well-known and respected brand-names, such as Dior, Lanvin, and Ralph Lauren Black Label, to name but a few.
In addition to manufacturing for others, in more recent years Caruso has developed a number of his own lines to create a stable of top-quality menswear brands. While there is some variation in both the style of tailoring offered by each brand, and their pricing, the output of each is consistently excellent. Caruso's line of MaCo branded suits in particular are a total steal – fully canvased and made of 100% wool as they are.
Pal Zileri
Pal Zileri is a brand that's been turning out high quality menswear since the early '80s. Sadly, some of it's designs look like they've been kicking around almost as long. You know your uncle Steve and his one suit that he dusts off for every formal occasion, be it wedding or funeral? It might well be a Pal Zileri.
Having said this, with the appointment of creative director Rocco Ianone in 2017, and a renewed commitment to showing at Milan fashion week, Pal Zileri's new (non-Italian) owners have demonstrated their desire to revitalize the brand. Indeed, skip the nasty looking sub-Valentino numbers that frequently show up in the perennial sales on YOOX.com, and there are actually some really fresh-looking gems to be had from this label. And by all accounts, the workmanship is excellent. So if you find something you like at the right price, don't hesitate.
Cantarelli
Located close to the central Italian hill-town of Perugia, Cantarelli is another relatively under-the-radar Italian suit brand that is deserving of a lot more love. Although much of Cantarelli's output crosses over into similar sober, pinstriped business suit territory to Corneliani, the brand also offers an extensive run of more flamboyant sports jackets in coarser "country" cloth.
Not only jackets, but indeed full two-piece suits in brightly-colored and busily-patterned fabrics of the kind that are usually reserved for above-the-waist tailoring only. So if you've ever yearned for a suit in a garish head-to-toe purple windowpane check, you now know where to find it. One can only assume that Cantarelli is brand of choice for many a Pitti Uomo peacock.
Romeo Gigli
Possessing a playboy's name if ever there was one, Romeo Gigli spent the close of the 1970s hanging out at Studio 54 before returning to Italy to study fashion design. Primarily known for his line of womenswear, which he launched in 1985, a year later he added menswear to the stable and became a highly influential force in 1990s fashion.
Quite how much involvement Mr. Gigli has with any of the products that bear his name today is tricky to figure out, as following a dispute with his partners in the early '90s, the Romeo Gigli brand appears to have been split up and licensed out to various unrelated business interests around the world. In fact, although Gigli's innovative designs are still quite sought after on the used market today, and apparently the brand is still regularly producing menswear, it's not at all clear who designs any of it.
Indeed, the man himself seems to have stepped back from the world of fashion for the best part of 20 years, before making a return with both men and women's collections for luxury Hong Kong retailer Joyce a few years back.
Much of Gigli's menswear was somewhat baroque, and clearly took liberal inspiration from classical dandyism. Even his suits often had an element of the 18th Century "grand tourist"about them. If you can track one of his suits down, be it either new or used, it's likely to be quite a special creation.
LBM 1911
LBM offers a similar unconstructed, garment-dyed Italian look to Boglioli, only at a lower price point. Unlike Boglioli, though, LBM is still owned by its founding family. Standing for Luigi Bianchi, Mantova, LBM 1911 traces its heritage to the northern Italian city of (you guessed it) Mantova, way back in (right again) 1911.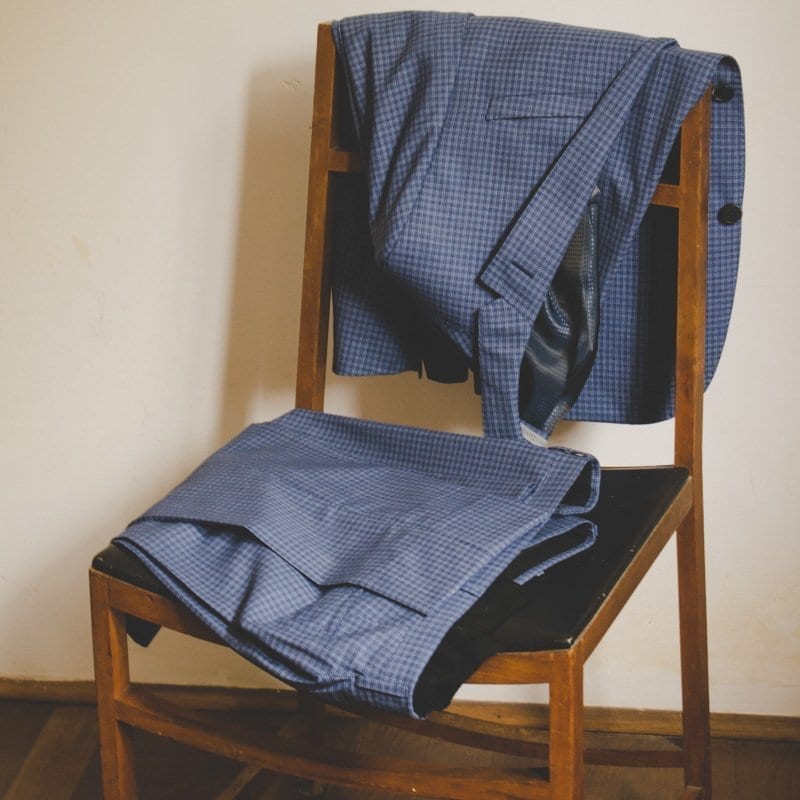 While Luigi himself may be long gone, his descendants keep the name alive with not just one, but two, luxury tailoring enterprises: sister brand Lubiam is more classical in its stylings and is also worth checking out. It should be stressed, though, that neither of the two can be considered main line versus diffusion line: they are equals, each merely offering a different look.
While certainly not a household name even in Italy, LBM recently opened a flagship boutique on the prestigious via della Spiga in Milan and is slowly becoming better known stateside.
For those looking for an even more perfect fit, the Lubiam "mothership" also offers a made-to-measure service.
Nino Danieli
Owned entirely by Corneliani, Nino Danieli is a lesser-known Italian suitmaker producing a range of high quality two- and three-piece suits in Italy to standards approaching the main Corneliani line, but for significantly less money.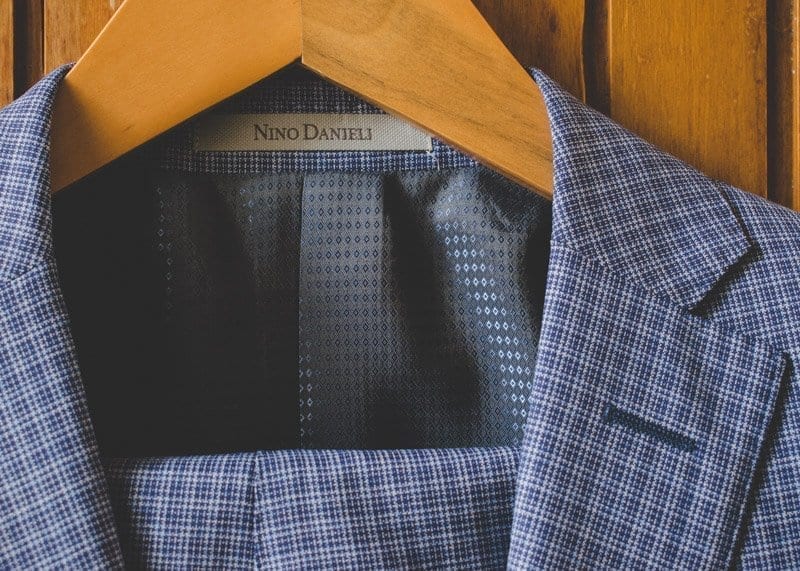 As with Corneliani itself, Nino Danieli designs can range from the truly beautiful to some downright ugly creations that look like leftovers from a small-town wedding in the early 1990s. When they work though, they really work.
Styling ranges from quite stiff "ceremonial" pieces, to super soft-tailored jackets with a distinctly Italian look. I'd particularly recommended Danieli for elegant summer-weight suits in pure wool that hang really nicely off the shoulders.
Bagnoli Sartoria Napoli
Despite the authentic, old-school sounding name, and the tales of "it all started with Granpa working away with his needle and thread" on the brand's website, by all accounts Bagnoli Sartoria Napoli is in fact a fairly recently-created venture producing unstructured Neapolitan-tailored suits on a fully industrial scale. And with the overseas market fully in mind.
With that said, some of said suits are actually rather good. And with a similar fit to Boglioli, they are gaining plenty of fans abroad. Many of the fabrics and designs are also quite unconventional, at least by N. American standards. As long as you're under no illusion that you're buying a piece of fine, handcrafted Italian tailoring, there's little reason not to go for some of the brands super-soft and relaxed suiting styles.
Tonello
Although still relatively unknown internationally, Tonello was established in 2001 by designer Claudio Tonello and is steadily building up a reputation in Italy. For those bored of the same classic suit silhouettes, Tonello does quite a fresh-looking line in Italian tailoring that has perhaps more in common with the sharp, minimal looks normally associated with contemporary Northern European designers.
Indeed, beyond the main tailoring line, Claudio also runs Tonello CS, a more casual and street influenced collection, offering pieces which wouldn't look out of place in an Acne Studios or APC lookbook.
While the brand doesn't share the same vintage of some of its better known Italian competitors, the Tonello name does in fact occupy an important place in Italian tailoring: Claudio is the of son of well-known Italian sartorialist Renzo Tonello, a man who made his career between Isaia Napoli, Savile Row's Chester Barrie, and later with his own enterprise making jackets for Armani, D&G and Boggi, among others. So although Tonello junior is clearly pushing a more contemporary line, we can assume that he's also well versed in the techniques and traditions of Italy's golden age of tailoring. Get in now while prices are still low.
Boggi
In Italy, Boggi is a fairly standard feature of high street shopping districts, and largely caters to those looking for a safe but good quality suit for the workplace.
In other words, Boggi is not an especially cool or contemporary brand. Nonetheless, the quality of materials and construction is good for the price and there's quite a wide range of choice on offer.
Although Boggi suits are all made in Italy, they don't produce in-house, so in actual fact your Boggi suit might well be made by the more internationally well-regarded Isaia, or indeed one of the brands we look at here, such as Lubiam.
Lanieri
The last few years have seen the launch of a plethora of online tailoring platforms, with the stated goal of making "bespoke" suit-making accessible to the masses. Rather being an expansion of existing, experienced tailoring firms, such companies are typically the startup offspring of techies and investment bankers with precisely zero knowledge of the sartorial arts they peddle.
Instead they get in a couple of menswear consultants, set up an Asian chop-shop with minimal overheads, configure a self-measurement app from which the customer makes their order, and, bang, your suit is churned out by mechanical elves and delivered to your door by UPS a few weeks later.
While we can't vouch that tailored suits from Lanieri are made singlehandedly by a 70-year old craftsman in a dimly lit backroom somewhere off Spaccanapoli, the company does guarantee that its products are made entirely in Italy. As are all the fabrics they offer. This clearly puts Lanieri in another league when compared to the offshore fast-bespoke business model adhered to by the majority of their competitors.
Despite this, Lanieri's prices are no higher than the Asian-made alternative. On top of which, they offer a range of Italian-style customization options such as spalla camicia that would likely draw blank faces if requested from the badly dressed number crunchers typically behind such ventures.
A two-piece suit made using 100% wool fabrics from an Italian mill such as Reda or Marzotto starts in the region of $750. One cut from Vitale Barberis Canonico cloth can be had for $1,000. Or move up to Zegna for a mere couple of hundred dollars more.
Bear in mind though, that beyond the appeal of made in Italy, Lanieri may not differ significantly from similar online services. Launched only in 2012, it is not a storied Italian tailoring firm, and the founders have stated that the entirely invented name Lanieri was specifically chosen to appeal to foreign buyers.
Still, as far as the bespoke-by-algorithm options go, Lanieri looks to be about the most convincing.
---