Part of the Patagonia mission is to make high-quality goods that can withstand the elements. But today that's not their only unique selling point.
Today, environmental responsibility is part of their company philosophy.This makes sense, because you cannot claim to love the outdoors while polluting the outdoors, and the "fast fashion" industry is now one of the world's worst polluters.
In response to the trend of overconsumption and pollution, Patagonia has made a bold statement.
They want you to buy less of their product.
The company has already made strides to create eco-friendly products, but that's not enough if consumers have wasteful buying habits. So part of the new responsibility initiative involves you buying less Patagonia.
Back in 2011, Patagonia partnered with eBay in what is now called the Worn Wear Program (back then it was known as the Common Threads Initiative). The goal is to encourage you to buy fewer new items and instead repair your damaged Patagonia items and/or buy from a dedicated Patagonia used-clothing marketplace.
With this campaign, the company enhanced its eco-friendly reputation, but also indirectly marketed itself by telling customers to "buy less, buy quality."
Higher quality means that Patagonia can justify selling its merchandise at higher prices.
And because you're buying less of their higher quality and long-lasting products, Patagonia is reducing their negative environmental impact. That's the idea at least. Customers will decide for themselves if consuming any products (Patagonia or others) will prevent further destruction of the natural environment.
Read more: 10 Ways Luxury Brands Could be More Eco-Friendly
Buying and Selling Used Patagonia
Our store has also re-sold a wide range of used Patagonia clothes. It's one of the more enjoyable brands to sell due to the high number of quality items produced over the years in business (the brand was established in the early '70s).
The secondhand market is arguably more interesting than buying new Patagonia. Some of the most interesting items can be found on eBay.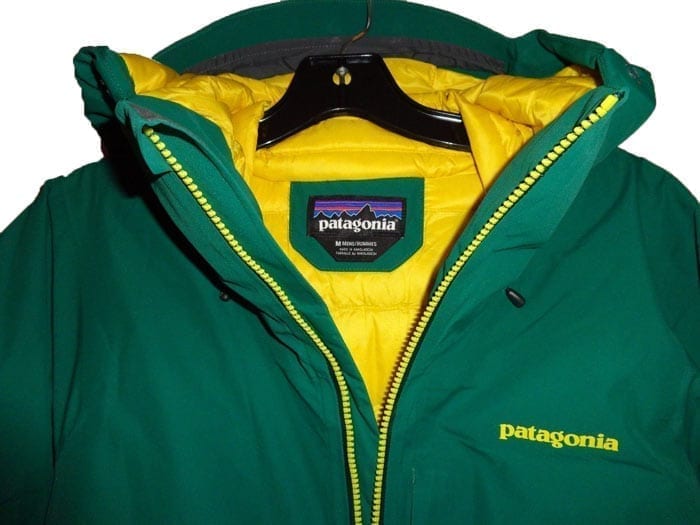 The "Primo Down Parka" is one popular piece. The solid construction, clean lines and numerous compartments are a classic example of Patagonia's balanced combination of style and utility. A used one in excellent condition can sell for over $300.
For a Patagonia fan, it's fun to browse eBay and discover unique pieces from previous seasons – things you'll never find at the local REI.
While it's fun to sell Patagonia, not everyone has the time to do so.
If you're closet is stocked with men's Patagonia that you no longer wear, then give us a call. With consignment, it's easy to resell and recycle your old Patagonia items.
Photo credit: Yukiko Matsuoka
---