4 Ways to Store Your Growing Necktie Collection
Necktie shopping can be addicting. When you accumulate hundreds of neckties, it's time to start thinking seriously about storage and organization. Here are some ideas for holding and organizing a large necktie collection.
Hangers
You might recognize this hanger as something your Dad used for necktie storage. It's a simple solution for small closets and can hold 30 ties (at least), but I wouldn't recommend it for a large collection, because locating a particular tie would be a hassle.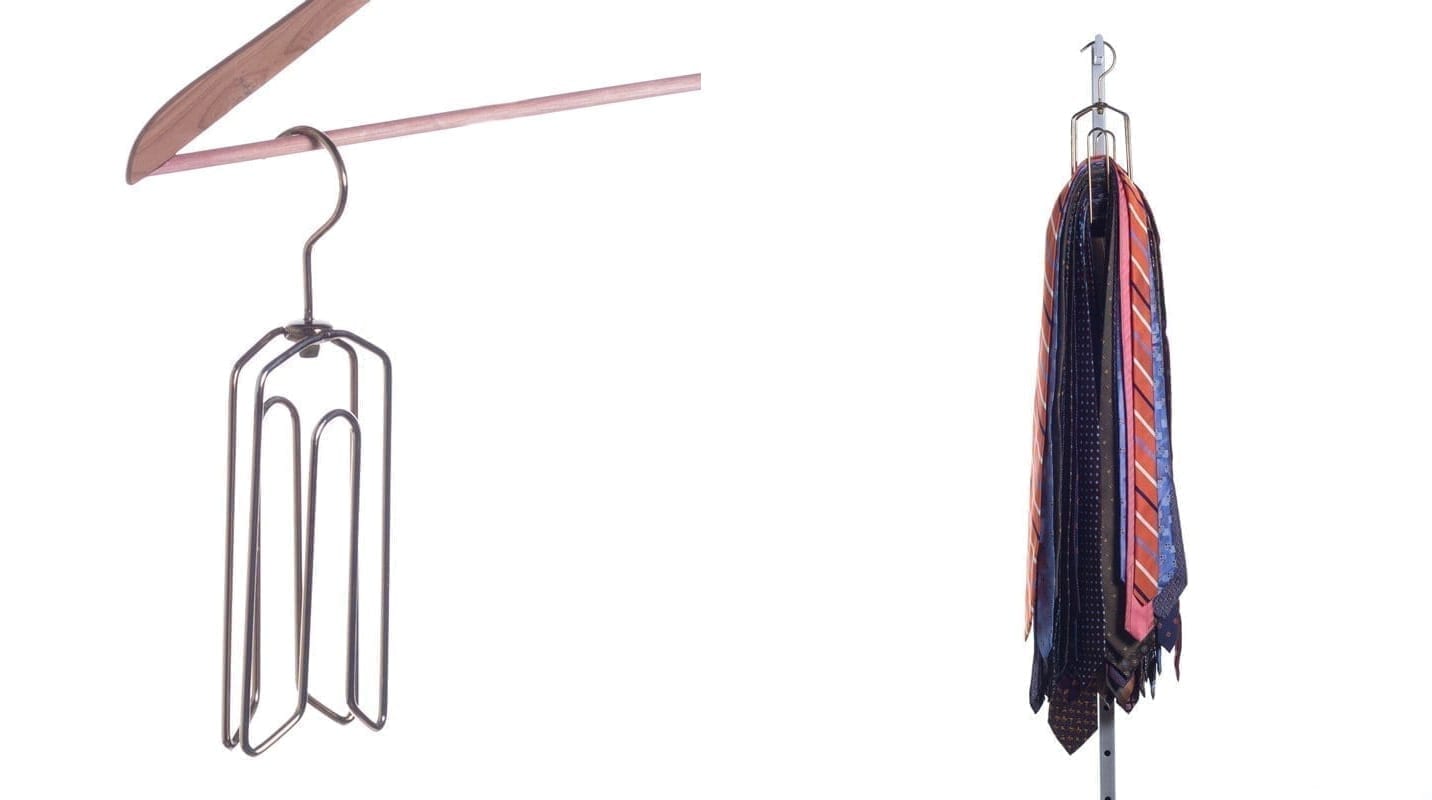 Boxes
The inexpensive IKEA "Tjena" boxes can store rolled ties . They cost about $3 each and come with 12 perfectly sized compartments for storing a rolled up necktie.
They  also come with labels, which you could use to title each box by brand, color, or pattern. You can stack them on a shelf (as shown) or discard the top and hide them in a drawer.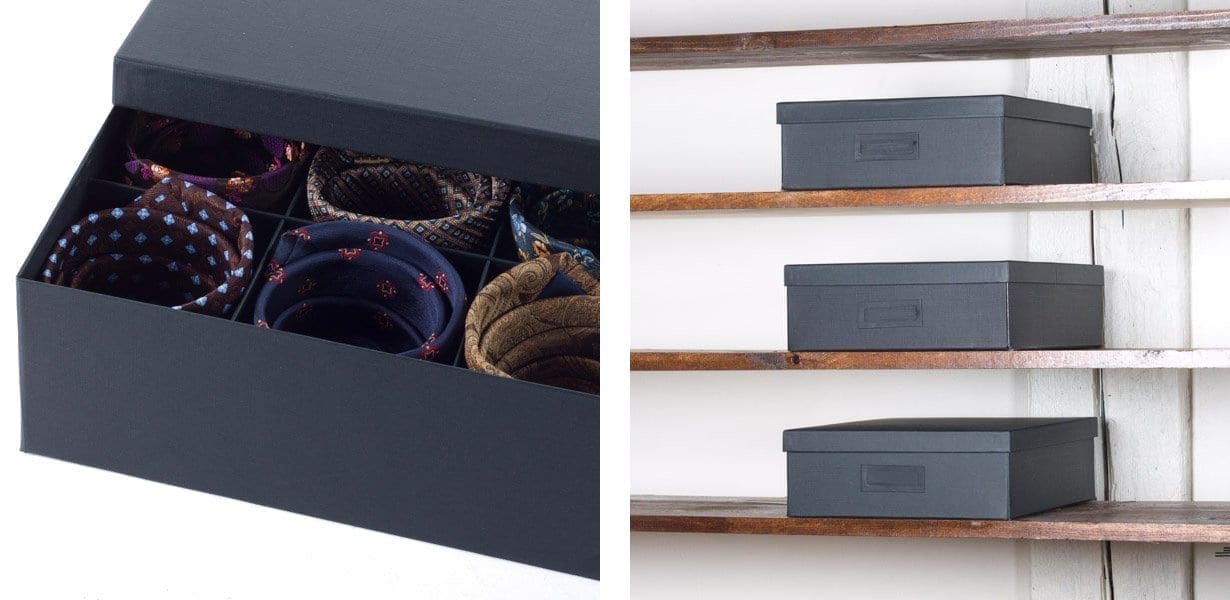 Armoire
Serious collectors know that a customized solution is usually best, because you can modify it to fit in your home. The photos below were taken from a customer's house in Minneapolis.
He started with an armoire, emptied it of all the original shelving, and then installed Configurations® brand sliding accessory racks inside. The armoire fits approximately 300 ties, in a neatly protected installation.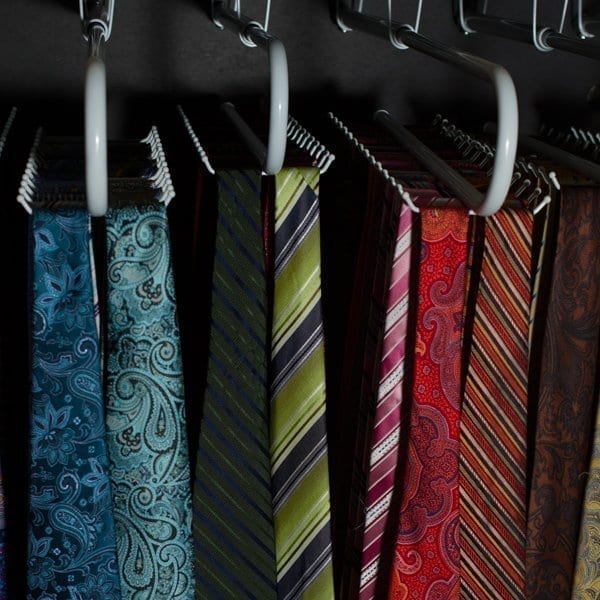 Rack System
Another die-hard tie collector I know built his own rack system (or "tie wall") in his home, dedicating an entire closet to necktie storage. The blueprint is quite simple.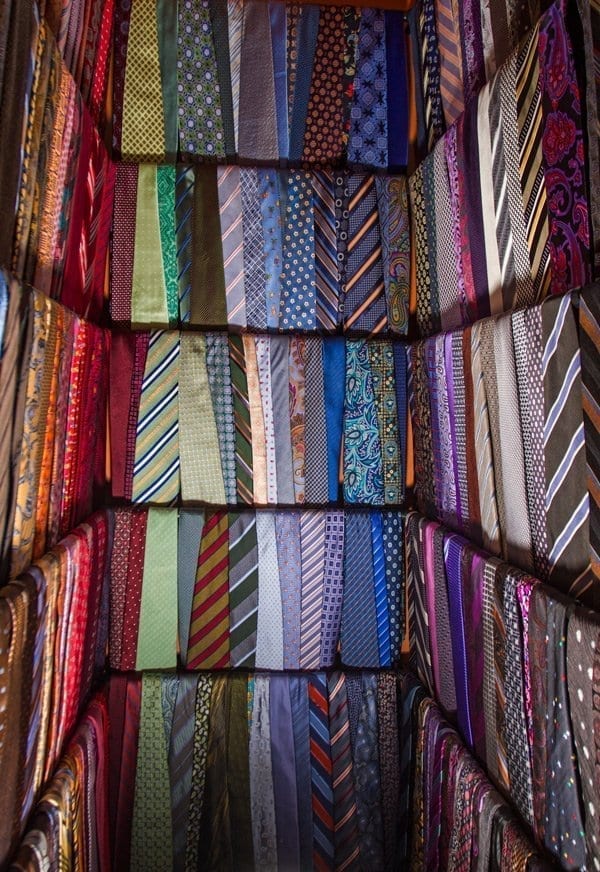 He hung the first rail at the top of the closet, near the ceiling, about an inch from the wall. Subsequent rails are then hung like steps 2 feet, 4 feet, 6 feet and 8 feet below the top, with each rail 6 inches closer to the inside.
---