There are many "heritage" brands around today who market themselves as maintaining an unbroken manufacturing tradition since the birth of the company way back in the mists of antiquity. Of these, some are undeniably the real thing. Yet sadly many others are merely opportunists spinning a good story for greater credibility and profit – the founding family having in reality sold the company off to a private investment company several decades ago.
Not so with Ludwig Reiter: after 130 years in the business, the company is currently run by 4th generation owner Till Reiter, with 5th generation family members now working in the firm too.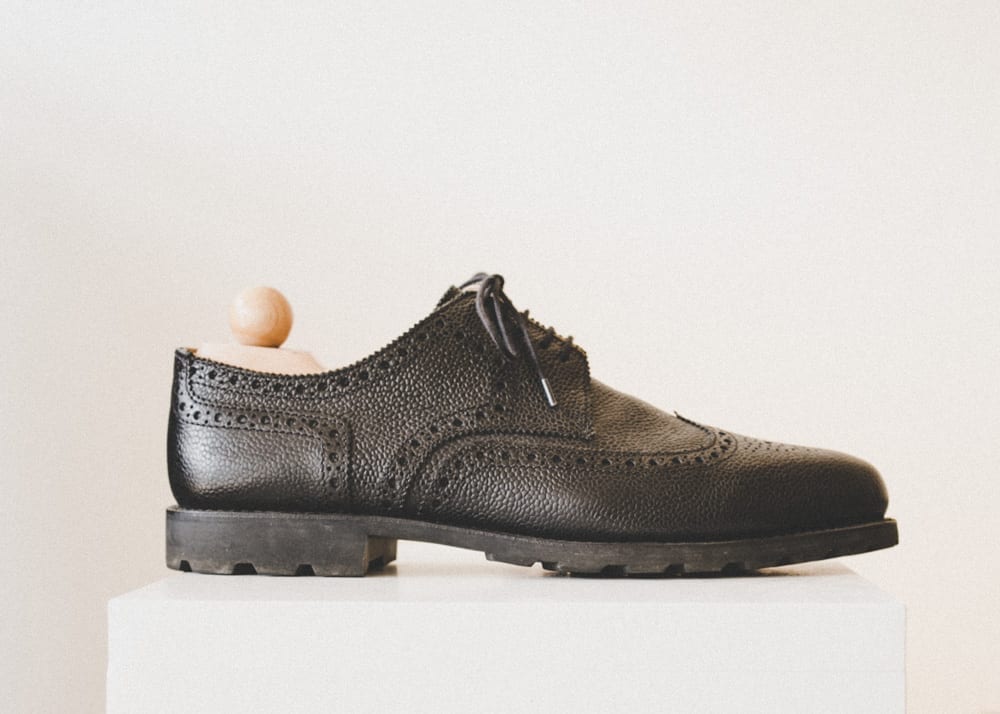 The Ludwig Reiter brand came into being in 1885, when Herr Reiter and his wife Anna began making custom riding boots and ceremonial shoes for the Austro-Hungarian Army. The couple's son, Ludwig II, learned the craft from his father at a young age before augmenting his knowledge and expertise spending several years abroad working for shoemakers in Germany, the UK, and United States.
In fact it was in Boston that Reiter junior first came across the Goodyear welting technique: a manner of attaching the sole to the body of the shoe that, despite being more expensive than traditional welting, is highly valued for the superior waterproofing it provides. Suitably impressed, Ludwig introduced this innovative production method to the family business on his return to Vienna.
Ludwig Reiter II subsequently went on to lead the firm, helping to transform it into one of Austria's most well-known and respected shoemakers before passing his knowledge down to the next generation of family members.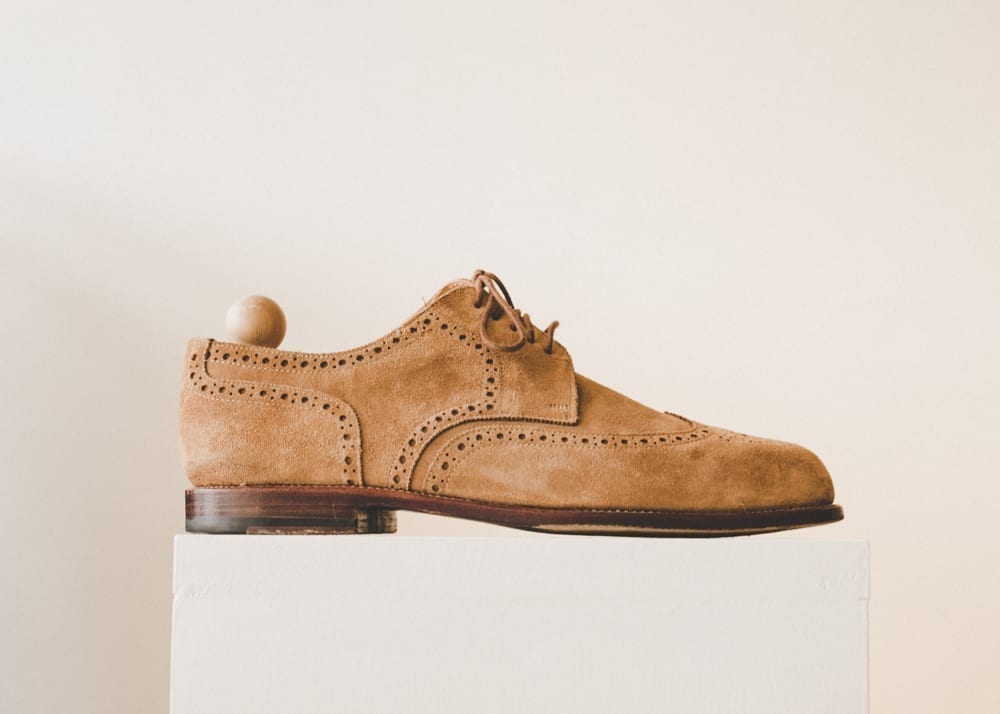 Several of the designs developed by the Reiter family at that time remain in production today, and using many of the very same manufacturing techniques. As the term would suggest, bench-made shoes are not produced by machines on a production line, but instead cut and assembled by skilled artisans working at benches. Italy and the UK still maintain a strong tradition of producing high-quality bench-made shoes, but elsewhere this manner of production has largely died out in favor of more cost-efficient methods.
In fact, while Austria has a distinguished and longstanding shoemaking heritage, today Ludwig Reiter is the only large-scale producer in Vienna still making footwear by this complex and laborious process. This perhaps puts the company at something of a disadvantage in terms of both economics and logistics, as sourcing appropriate supplies and skilled staff can be a real challenge. Yet maximizing profit is not the Reiter family's primary concern. Instead Till Reiter and his team take pride in maintaining outstanding levels of craftsmanship and keeping an enviable family tradition alive.
Although some of the manufacturing process now involves the use of high-tech laser machinery, the majority of the work is done by hand – specifically where it counts – or on the same old machines that the brand has been using since the 1940s. This leads to an excellent quality and long lasting product at a very reasonable price.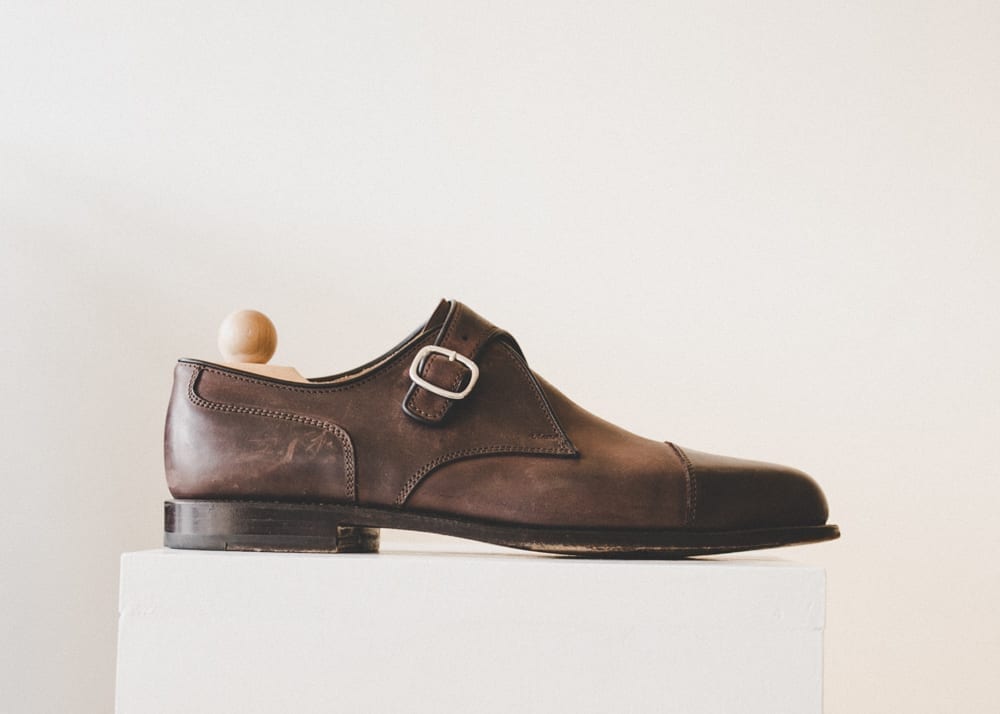 However, while the quality of Ludwig Reiter footwear cannot be denied, be warned that a small number of the company's current designs can be a little clunky and unstylish, so some discernment is required when purchasing from the brand.
We've just taken consignment of a large number of Ludwig Reiter boots and shoes. Thankfully our source has impeccable taste, so there's not a single dud among them: instead they are all very stylish and practical pieces that would do justice to the most elegant of looks.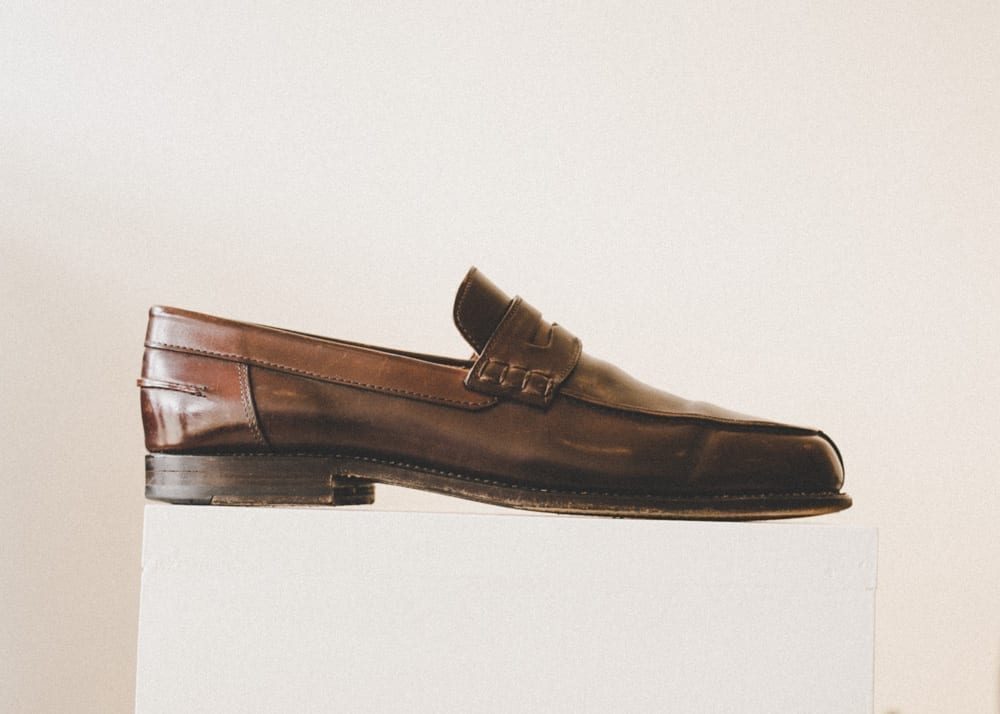 Indeed, where Ludwig Reiter's shoes distinguish themselves is in their more slender and rakish cut. And we're pleased to say that our recently arrived collection includes many examples of precisely such designs: simple, elegant, and well-proportioned Oxfords in suede and leather; suede and basket-weave leather monkstraps: pristine leather ankle boots and various models of Chelsea boot (including one very dapper brogued pair); and finally some beautiful loafers in luxurious shell cordovan and suede.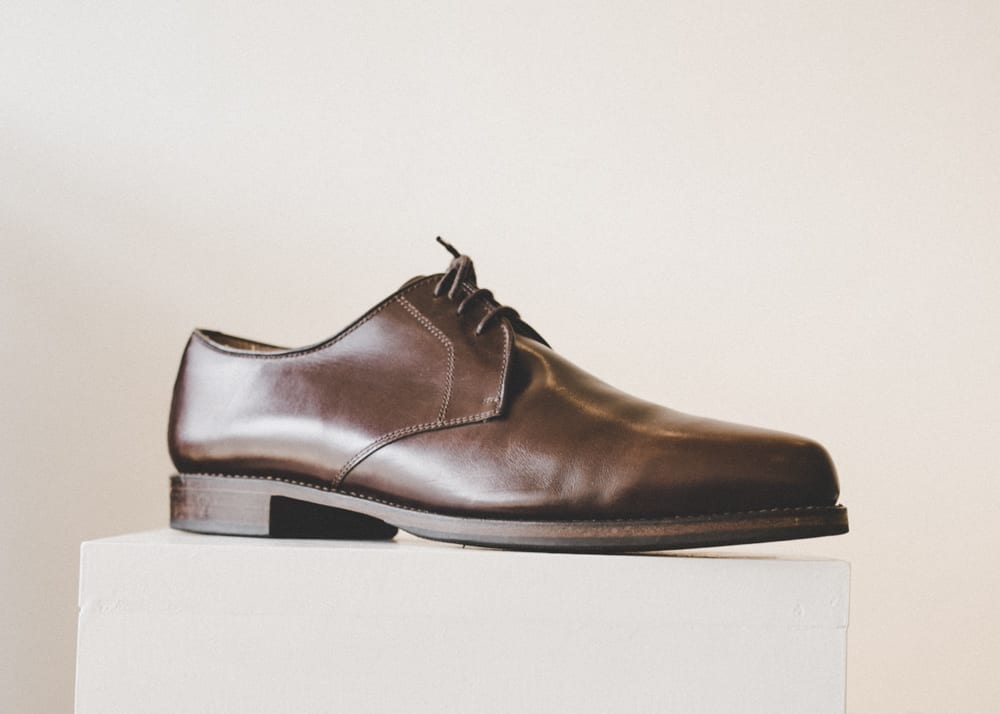 Whereas some of Ludwig Reiter's sneakers, sandals and bags are outsourced to other manufacturers, all the oxfords, brogues, and boots that we we have here in store were produced in-house at the company's historic premises: a converted manor house outside Vienna.
---