Clark's desert boots are the perfect traveling shoe. They're so versatile. What can't you do in desert boots? I've worn them on several trips across the globe, and always feel comfortable – whether I'm on a hike or sitting down in a restaurant.
Before you grab your desert chukkas and head for the airport, its best to break them in some.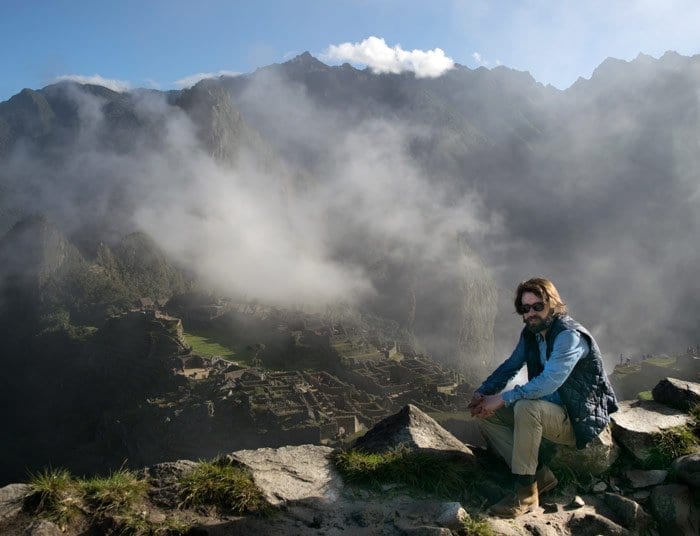 Brand new desert boots feel stiff and less supportive. They're just begging to be worn and beaten up. The break in period isn't long. The trick is to ease into them.
Like any pair of shoes, you don't want to wear them for 10 hours straight right of the box. Give them a few hours every other day to soften up, and then you'll be ready to go.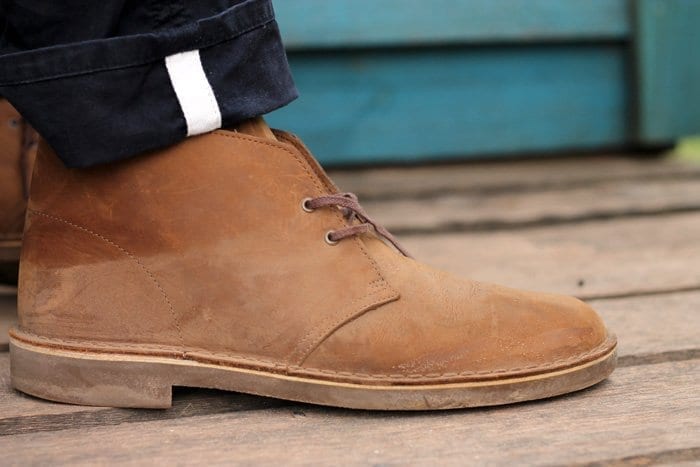 Suede or Leather?
I can usually get 2-3 years of wear from a pair of Clark's. That may sound like a short lifespan, at least when compared to a high end boot. But given the cost-per-wear and abuse they can handle, desert boots are a good value.
However, not all desert boots are created equal. Leather is going to be more durable. Ignore what the salespeople tell you about durability of suede; it's not going to last nearly as long.
Sand suede desert boots look fantastic for about 5 days. Then it rains, and then you step in some mud, and it's all over. I like the beeswax leather boots. They usually keep your feet dry, and they look better with age.
The best boots from our consignment shop:
---