Shopping for clothes on London's Carnaby Street today is undoubtedly a more listless and pedestrian affair than in its modish 1960s heyday. Yet off the main thoroughfare a handful of side lanes have long held out as an enclave for less mainstream independent stores and designers. One of these is Year Zero London.
Hello Kitty, Ewoks, the Pink Panther, superheroes, rhinestones: batwinged-irony has formed a central pillar of London's fashion culture for some decades. With a penchant for mirrored-bling neck chains bearing the legends "bitch" or "cash," and its eclectic recycling of pop culture in UV and glitter-powder, Year Zero London continues the time-honored British tradition of wry appropriation.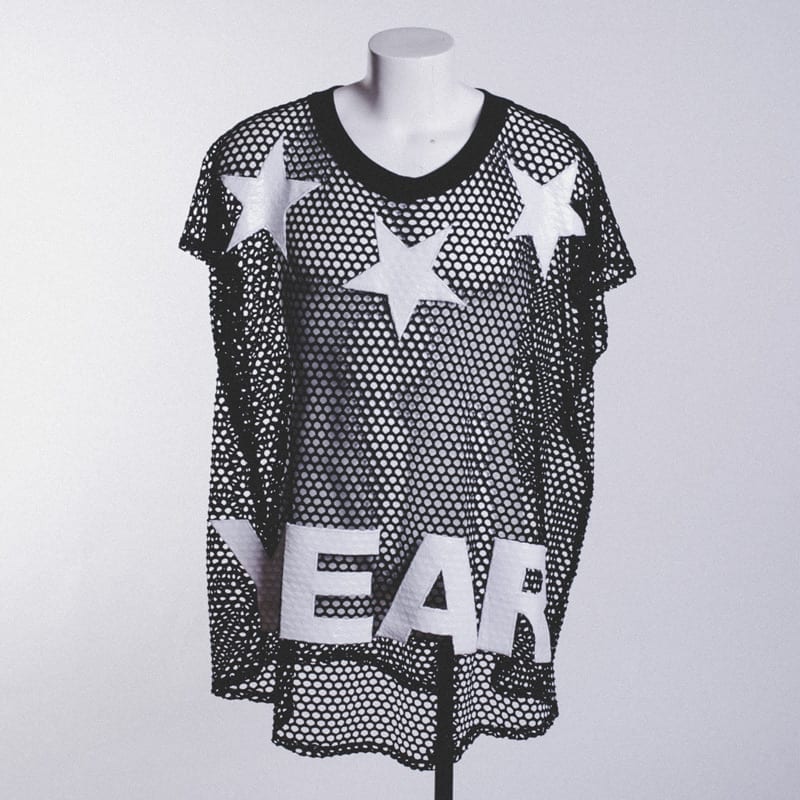 Year Zero London was set up by the offspring of infamous West London clothing store Voyage: a highly exclusive boutique that would turn away anyone who lacked a membership card, even if said non-subscriber was, say, Madonna. Unsurprisingly, this heavy-handed door policy did not render Voyage universally popular within the industry: in one gleeful report of the store's monumentally-indebted demise, its owners were described as "superannuated characters from some strange porno cartoon."
To a degree this look lives on today in the guise of Year Zero and its money-worshipping pornmanga aesthetic. But by taking existing products and customizing them with pop-culture references, the label also follows the lead of late '90s fashion-dissident JJ Hudson and his mashup "brandalism."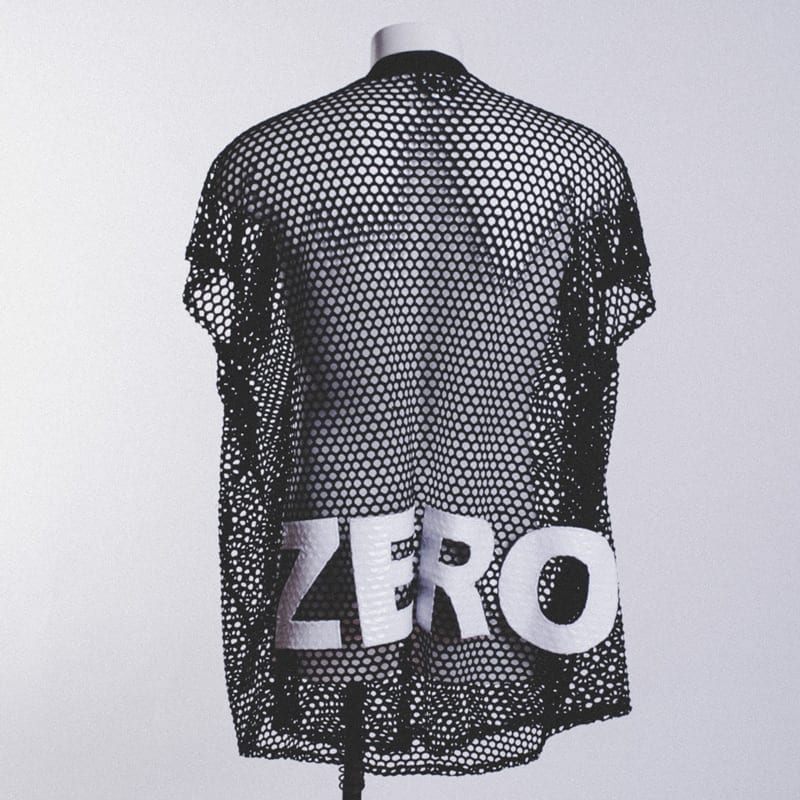 However, it's evident that what makes Year Zero London tick is something altogether more juvenile than Hudson's NOKI-monikered output. And offering a heavy quota of post-emoji designs, Year Zero's aesthetic is frequently also quite kawaii: influenced by Instagram "stickers" and the Japanese photo booths that inspired them.
Unsurprisingly then, Year Zero London has a strong East Asian following: regularly showing up in J- and K-Pop videos (not to mention hanging off the likes of Beyonce, Nicky Minaj, and Lana Del Ray).
The brand is most well known for customizing vintage leather handbags. Here logo-covered accessories from Fendi, Gucci, and Chanel etc. are reworked in a garish, cartoony, post-graffiti style. These designs often feature "rebellious" (but notably nonspecific) slogans such as "sick of it all;" Or Kylie Jenner's favorite piece: "GIRLS JUST WANNA HAVE FUND$"
And it's not just the girls: quite a few high profile guys have wanted in on the Year Zero mirth too. Menswear icons such as Pharell and WILL.I.AM, for example.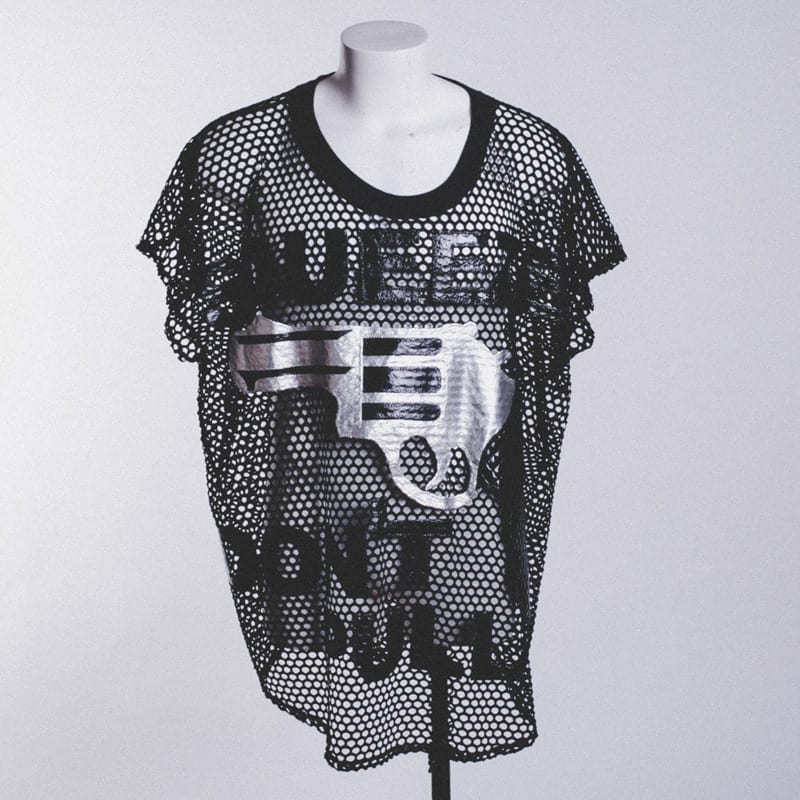 Part of the appeal is no doubt the fact that buyers can customize their orders with a phrase of their own. This is then written on the item in lurid, dripping typography – using Circus and Gothic fonts that owe an apparent debt to street artist Ben Eine's brightly-colored storefront alphabets. Buyers then add "toppings" such as dollar signs, pills, donuts, pizza slices, esoteric symbols, lightning bolts, bananas, triple-eyed acid smilies, or cute pink bows.
It's all rather meaningless, of course. But good fun nonetheless. There's even a fetching pink anarchy sign: ideal choice for those oblivious to the fact that they'd be first against the wall should such a day ever arrive.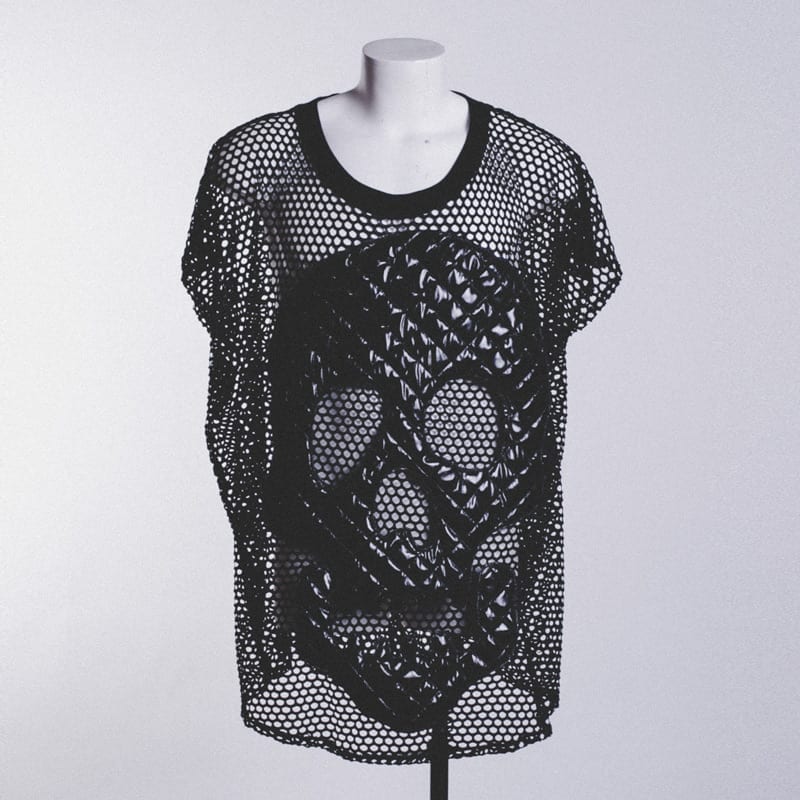 Needless to say, the Year Zero London look is neither one of great subtlety nor understatement. But for those craving a counterpoise to dour Scandinavian design or dreary gentlemanly classicism, the brand is about as maximal and uninhibited as fashion gets.
With that said, the Year Zero London items we currently have in stock are quite surprisingly restrained. For sure, there's the quirky appropriation of familiar icons that has become the label's hallmark, but the monochrome palette and single dominant design ensure that these are unusually wearable and versatile pieces. They certainly won't be around for long!
---