If your old suits no longer fit, can you sell them online? It's not easy in 2023. Only 3 – 5% of the US population wears a suit to work. But if you have high end (i.e. expensive) suits in a style that people want, then there's a good chance you can resell them.
As a reseller, you'll never get the original cost back, but with some luck and the right strategy, you can make money back and send your suit to a happy new home.
Long before I started this shop, I sold my first suit on eBay. It was a solid black Calvin Klein peak lapel that I wore just twice, and I believe I let it go for just 50 bucks. Follow the steps below and you can likely do better.
Step 1: Ask, is this a current style?
Your first step is to evaluate the style of your suit.
Current styles are in demand. With the exception of a few high quality brands, any suit beyond 5 years old is unlikely to sell online."But this suit is timeless," you say. Perhaps you are correct, in a general sort of way. Compare your old suit to something available today and you'll see subtle (but important) differences. The button stance, or number of buttons, may be different. The trousers likely have a different fit. And the shoulder expression could be quite outdated.
Step 2: Evaluate the condition
Thoroughly check your suit for any sign of wear.
Inspect the pant pockets, pant lining, seat, cuffs, elbows, and buttons. If you find any evidence of wear, be realistic about it. Ask yourself if you would buy a suit with this type of issue.
If the suit is still presentable with defects, remember that you'll need to disclose them to any potential buyer. Unfortunately, condition issues are often a deal breaker (i.e. nobody will buy it).
Step 3: Size Check
Remember when you had the suit altered to fit you and only you? That was your "drive it off the lot" moment when the suit lost most of its original value.
Alterations make a garment personal to you. In a resale environment, alterations reduce the number of potential secondhand owners who can now wear that suit. The sleeve length and inseam need to be long enough for most body types.
If your tailor did an excellent job and your size is fairly typical, congratulations – you can move on to step 3.
Step 4: Craft a product description
There are two fundamental elements to every online listing: 1) the description, and 2) the photos.
I recommend starting with the description. If you start with photos, you'll probably be very eager to post them online with a description that is too short.
Start by listing all key details of the suit. Buyers want to know about lining, vents, buttonholes, shoulder expression, fabric weight, pattern, lapels, pant style and other minutia.
Remember to include all information from the tags, especially the fabric content and size info.
You'll also need to measure the suit, including (at the very least) the inseam, sleeve length and chest dimensions.
Step 5: Take clean and appealing photos
Photography is easy, right?
Yes, and no.
It's very easy to take photos and upload them wherever. But it's difficult to be sure you're communicating effectively with the photos.
You need accurate color and good lighting to start. Second, you need to present the suit in an honest and attractive way if you hope to make a successful sale.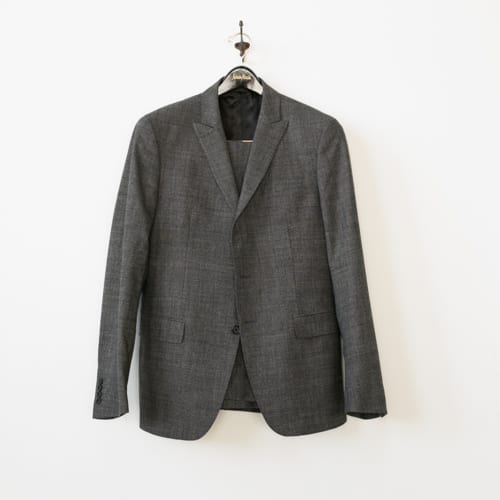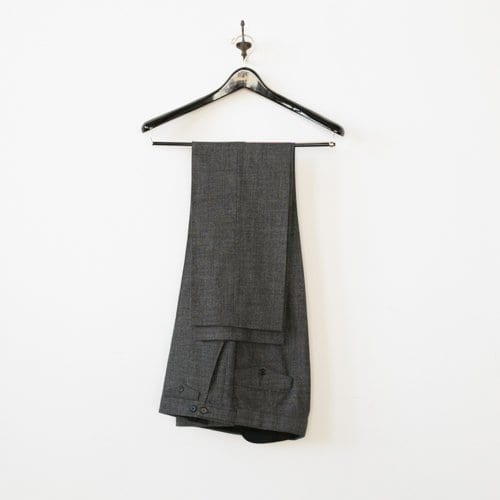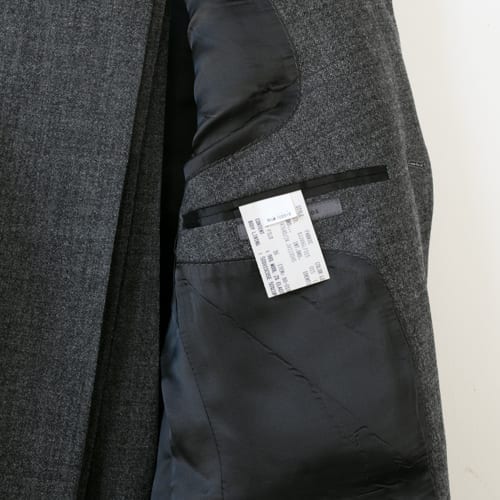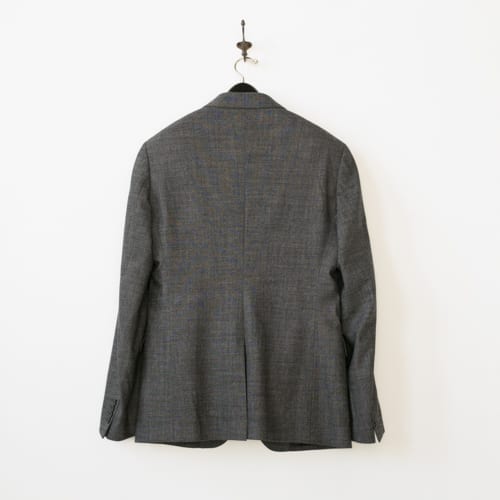 For an easy photo like the images above, hang your clothes on a white wall near a window with good natural light. Don't rely on indoor light bulbs. And unless you're a pro, don't use a flash.
Capture images of the jacket and pants separately. Then, add a photo of the tags. Be sure all images have the same lighting and color balance. To remove distractions, be sure your suit is clean and wrinkle free. Also, remove (or crop out) any unnecessary objects in your image.
Step 6: Post ads online
You'll see the most action on eBay. If you're OK with meeting potential buyers in person, try Craigslist or a Facebook group or one of those new apps like OfferUp.
Be prepared for questions and unsolicited offers via email. If your description is incomplete, people may ask for more details. But if you answer their questions promptly, you might just make a deal on that old suit.
If you do make a sale, be prepared to ship it out promptly. You'll need relatively large boxes so you can place the suit inside without any significant wrinkling.
Have your printer ready in advance, so you can buy shipping online. If not, be prepared for a fun visit to the local post office.
Why it's difficult to sell used suits
The biggest problem with selling a suit is the tailoring. Whether the suit is already tailored, with the sleeves and pants shortened, or not tailored at all, it's unlikely that a new owner can wear your suit right out of the box. He's going to need alterations, so it's up to him to find a tailor. Many people today don't have access to a good tailor and some are just not willing to make the effort. For these reasons, many consignment shops prefer to avoid suits altogether.
---
Thanks for reading my quick guide to selling men's suits online! If this sounds overwhelming, and you're not about the DIY method, feel free to get in touch for professional help. We sell high end suits on consignment, with a focus on the best designer and luxury brands (retail price $2k and up). You can view our current used suits and jackets for sale in the shop now.
---