Hi, I'm looking at a Tommy Hilfiger sport coat in your store and want to know if the sleeves can be let out at all. The sleeve measurement is probably too short for me. Thank you
---
Unfortunately, this jacket has functional cuffs (i.e. what some people call "surgeon's cuffs"), so an alteration is not simple – but it is possible.
To alter sleeve length on a jacket like this, you need a good great tailor who regularly works on high end suits, and preferably one who can create new buttonholes.
At the Cuff
My tailor has a creative solution he calls "the cut job" in which the buttons are removed along with a small rectangular section of fabric. Next, the sleeve length is set, and the section of fabric is then sewn back on with the functional buttonholes intact.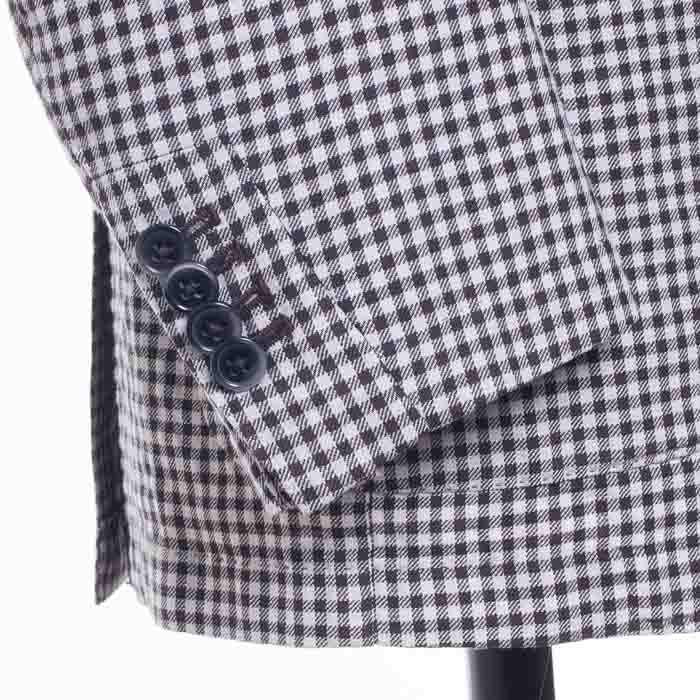 The inspiration for this procedure came from jackets like the one below, made by Lanvin, which already has (off the rack) a rectangular section of stitching around the vent and buttons.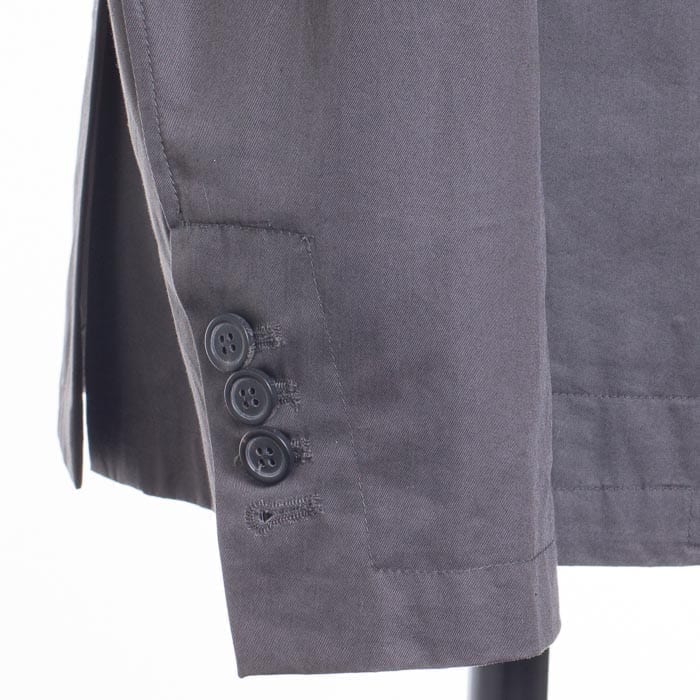 The results are not always beautiful. Workmanship will be more or less noticeable with different patterns and fabrics. When compared to improper sleeve length, or not wearing the jacket at all, it's an acceptable outcome.
Shortening Sleeves at the Shoulder
Another alternative is to shorten the sleeve at the shoulder, which presents different challenges (and expenses). A jacket sleeve is tapered, which means the circumference changes after the armhole. Attempting to shorten the sleeves any more than 1 inch will probably ruin the jacket.
Yet another alternative: you could also ask your tailor to shorten the sleeves conservatively at the shoulder and trim the cuffs (also conservatively) without touching the buttons.
What to Avoid
Whatever you choose, do not be satisfied with an outcome like this one….. (some people should stick to the laundry business, and not offer alterations)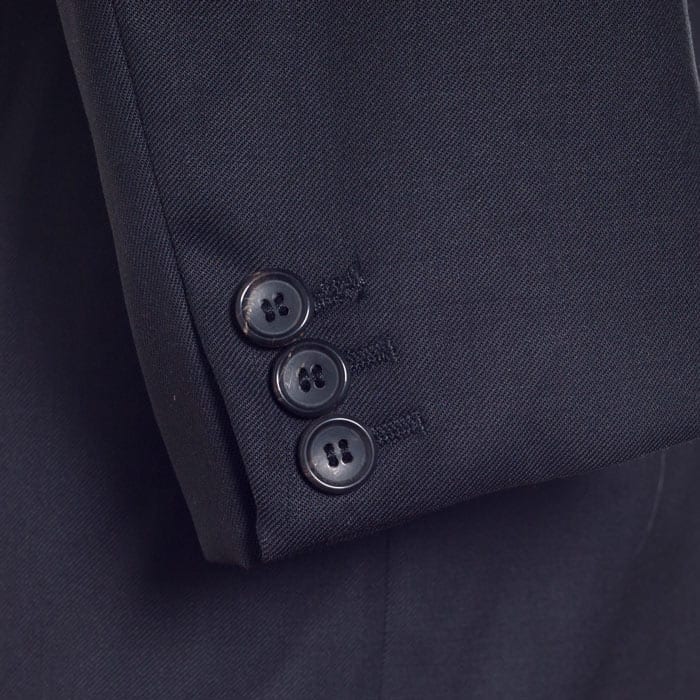 To conclude: if you usually need major sleeve alterations, it's best to seek out jackets with unfinished cuffs, or non-functional buttons on the cuff.
In my opinion, an off-the-rack jacket should not be sold with finished surgeon's cuffs. But that's typical these days as fashion companies add obvious details that try to display the mark of quality/craft in a garment.
---