Canali is known for their classic, understated and luxurious suits. This popular Italian brand has an exceptional focus on quality, designing both ready-to-wear and custom suits.
All Canali suits feature a high quality full canvas construction. The best way to buy one is through their made-to-measure service. You partner with a specialist to select your own personal style and fit. You also get access to Canali's wide selection of exclusive luxury fabrics.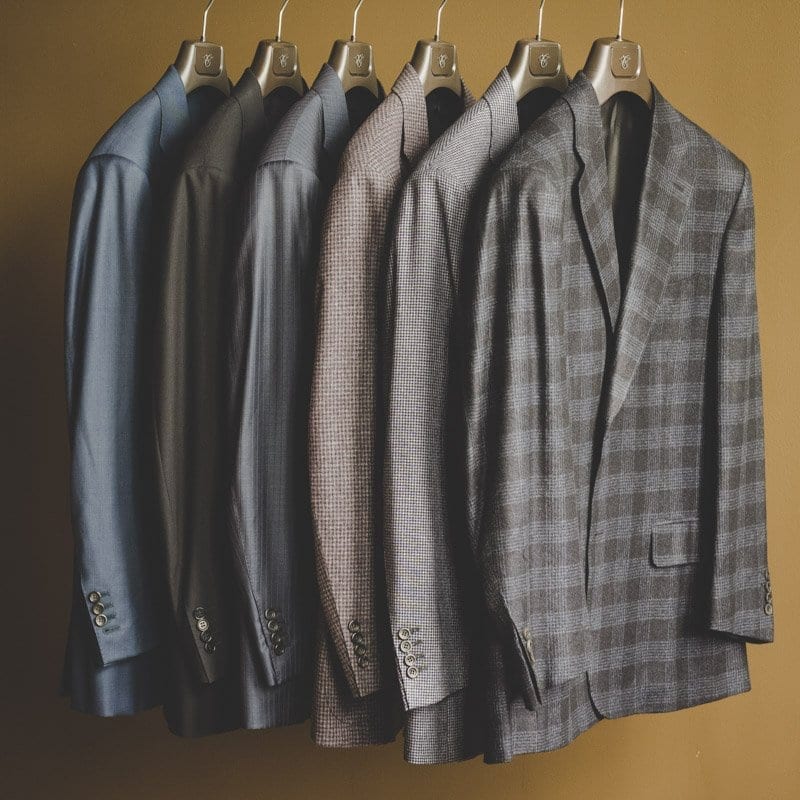 The Canali brand was founded in 1934. Brothers Giovanni and Giacomo opened their modest tailoring shop in Triuggio, just north of Milan, Italy. By the 1950s, the next generation of the Canali family was running the business, and they were fortunate to gain some international recognition.
Two important transformations occurred for the brand in the 70s, when Canali introduced machines to its manufacturing process. While this signaled a break from tradition, the process notably improved the quality of their garments. Canali then began selling suits in the U.S, U.K., France and Switzerland. By the 90s, they had a worldwide presence and a flagship boutique in Milan.
Canali remains a family-owned business today, and they still exercise full control of their manufacturing process. One of their latest innovations is a new fabric called Impeccable 2.0. This hyperfine wool was designed for the global traveler. The result, according to Vogue, "is a crisp-but-breathable weave, which is finished with a water- and stain-resistant sort of shellac."
---