Gift Ideas for the Clothing Connoisseur in Your Life
Books make excellent gifts for clothing aficionados and men of particular taste. Connoisseurs are extremely choosy about their clothes, but always hungry for knowledge. A book, therefore, is more likely to be a hit than a new sweater or tie.
When shopping for a menswear enthusiast, avoid the self-help books with instructions on how to build a wardrobe or dress for a job interview. (Your guy could probably write his own book on these subjects.) Instead, search for authors who have a fresh take on the current state of menswear. Here are seven new titles to consider…..
Contemporary Menswear: the Insider's Guide to Independent Men's Fashion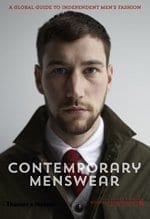 By Steven Vogel
A photo-heavy reference book featuring today's influential brands, designers, retailers and menswear bloggers. Author Steven Vogel explores the creative industry surrounding menswear, with its own rich tradition and unique scene.
The book includes in-depth profiles of renowned heritage brands as well as new companies that have gained respect in just the last ten years. More than just a catalog of popular brands, the book celebrates the creative, global fashion enterprise that menswear has become in the 21st century.
The Finest Menswear in the World: the Craftsmanship of Luxury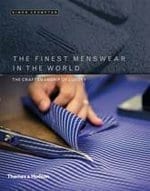 By Simon Crompton
Writer Simon Crompton of the blog Permanent Style takes you on a quest to find the absolute finest men's clothing in the world.
The book features 14 companies, explaining why each maker is best in their field. Have you ever wondered what exactly makes hand tailoring superior to mass production? Why should we care about a tailor's old school method for creating buttonholes? When it comes to enjoying your clothes, craftsmanship makes a tremendous difference. The book explores these elements in great detail, from suits to shoes and all the accessories.
The Coat Route: Craft, Luxury, & Obsession on the Trail of a $50,000 Coat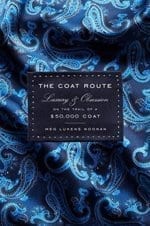 By Meg Lukens Noonan
What kind of coat will cost you $50,000? If you answered "bespoke" you would be on the right track, but only scratching the surface. In The Coat Route, author Meg Lukens Noonan follows the path of a hand tailored overcoat and its creation with the finest materials sourced from all over the world.
"From the remote mountains of Peru, where villagers shear vicunas—whose soft fleece is more coveted and rare than the finest cashmere—to the fabulous Florentine headquarters of Stefano Ricci, the world's greatest silk designer."
Along the way, we are introduced to craftsmen who practice time honored traditional methods that are in danger of being lost in the new era of low cost mass production. Noonan helps us understand the incredible value of this bespoke industry with an entertaining storyline.
Best of British: the Stories Behind Britain's Iconic Brands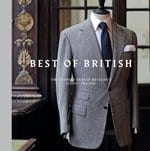 By Horst Friedrichs and Simon Crompton
Best of British is a guide to the finest products made by storied British brands. With a current boom in luxury menswear, the demand for high quality products is higher than ever. Famous British brands like John Lobb, Barbour and Dent's are poised to benefit from this trend.
By exploring these family owned companies, we learn more about traditional low-volume production and why that still matters in the clothing industry. A great book for those who appreciate fine European craftsmanship.
The Craft and the Makers: Between Tradition and Attitude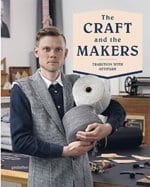 By Duncan Campbell
The Craft and the Makers explores the creative work of manufacturing fine products at small companies around the world.
The consumer interest in high quality heritage brands has created a sort of renaissance for these small businesses. The book takes you on a tour of their workshops, studios and factories.
Featured companies include the tailoring house Liverano & Liverano, watchmakers Shinola, and Nymphenburg Porcelain Manufactory.
6. Ametora: How Japan Saved American Style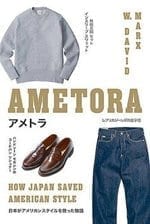 By W. David Marx
Americans and the Japanese have a unique relationship when it comes to fashion. Author W. David Marx explores the Ametora (i.e. "American Traditional) style in detail to explain how Japanese enthusiasts helped to preserve timeless American styles of clothing, such as the oxford cloth button down shirt.
The text explores a rich cultural history that will be highly interesting to fans of American vintage clothing. The book also provides a unique perspective on international exchange, and perhaps a response to concerns about global monoculture.
7. Vintage Menswear: A Collection from the Vintage Showroom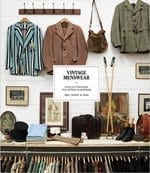 By Josh Sims
Is there anything more fascinating than old clothes? The Vintage Showroom is not only a book, it's a real brick-and-mortar archive of rare men's workwear, athletic and military clothing. It's basically the vintage store of your dreams.
Designers and stylists will find inspiration in the book's 300 detailed pages. The emphasis is on functional clothes: like workwear, sportswear and military clothing.
See Also:
---
Heading photo courtesy of FaceMePLS on Flickr