Alden of New England is a family-owned, heritage men's footwear company. The brand is known for their classic style, superior craftsmanship and top quality materials.
The company was founded in 1884 by Charles H. Alden in Middlebourough, Massachusetts. At the time, people walked nearly everywhere they went, so owning well-made shoes was important. The Industrial Revolution improved shoemaking technology, and Alden used to this new technology to design a better class of shoes for his customers.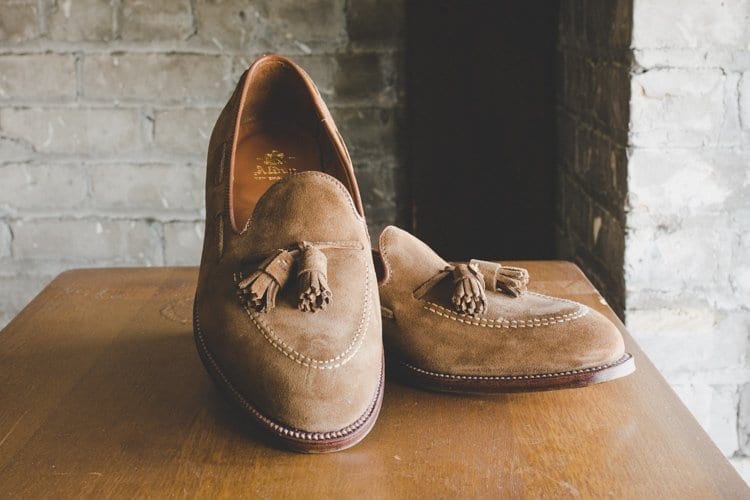 Alden started using Goodyear welt construction in his shoemaking. Welt construction involves a strip of firm leather (the welting) being stitched to the leather upper of the shoe, as well as being attached to the sole. This type of construction lends the wearer stability and helps keep ankles and knees joints properly aligned. This provides a difference the customer can feel as soon as the he slips on an Alden shoe.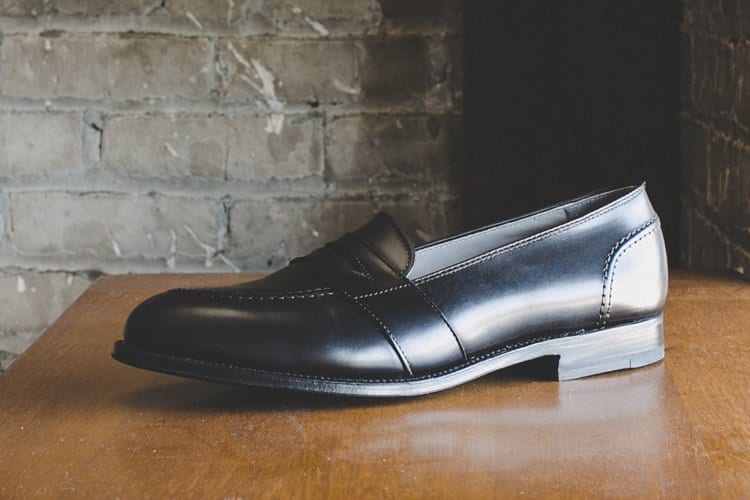 Though many shoemakers closed their doors during the Great Depression, Alden of New England stayed afloat crafting combat boots in the build-up to the World War II. After the war, the market continued to tighten, but the company's focus on producing high quality footwear set it apart from the competition.
During this time, Alden continued to expand its footwear offerings by developing orthopedic and medical footwear. Alden also debuted last models like Barrie and Trubalance, both of which are still used by Alden shoemakers.
Alden of New England is the only original shoe and bootmaker remaining in New England. In its Middleborough factory, the shoes are crafted by about one hundred workers, of whom many are second and third generation shoemakers. These craftsmen use high quality leather, from select tanneries across Europe and the U.S., to handcraft all of the Alden footwear.
Today, some of the company's best-selling shoes are the unlined chukkas, shell cordovan penny loafers and the Alden model 405 boot. The 405 boot rose to fame when it was worn by Harrison Ford in his recurring role as Indiana Jones. These boots are commonly referred to as Alden "Indy" boot.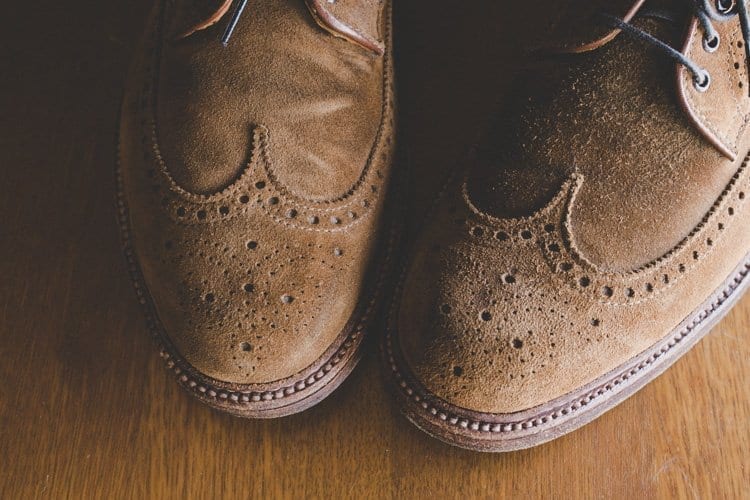 With recent interest in heritage menswear companies, Alden has partnered with stylish men's stores like Context, Epaulet, Need Supply Co. and even American prep classic, J. Crew. These collaborations introduce Alden of New England to a younger generation that desires authentic, Made in America style.
But it is the quality that keeps customers coming back. Alden of New England shoes are expertly handcrafted with luxurious details that ensure buying a pair is a lifelong investment.
---